Commissioner of Audit
Ho Veng On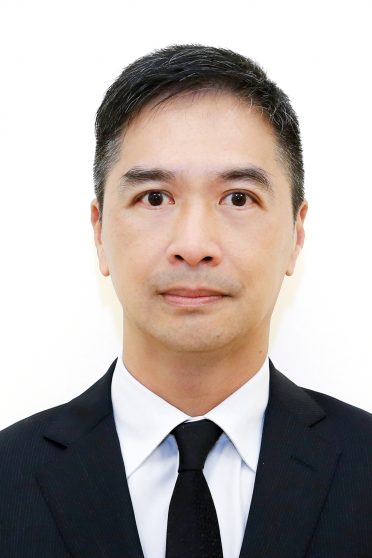 Mr Ho Veng On was born in Macao in June 1962. He is married and has two children. Mr Ho has been the Commissioner of Audit of the Macao Special Administrative Region (MSAR) since 20 December 2009.
In the first and second governments of the MSAR, Mr Ho was the Chief-of-Office of the Chief Executive's Office and the Secretary-General of the Executive Council, leader of the Macao delegation of the Macao-Guangdong Cooperation Liaison Group, co-ordinator of the Committee of Nomination of Medals and Honorary Titles and the Government's delegate at the broadcaster TDM (Teledifusão de Macao, S.A).
Before the establishment of the Macao SAR, Mr Ho served as a consultant for the Secretary for Public Administration, Education and Youth Affairs, responsible for public administration and transition affairs. He was also the Deputy Secretary for the Public Administration and Civil Services, a Portuguese teacher at the Secretariat for Education and Youth Affairs, and a translator at the Secretary for Chinese Affairs. He was a part-time translation teacher in the Technical School of the Secretary for Chinese Affairs and the School of Languages and Translation of the Macao Polytechnic Institute. He was also a part-time lecturer for a number of civil servant training courses, teaching subjects related to public administration.
As a founding member of the Macau Public Administration Association, Mr Ho served as Vice Chairman of the general assembly of the association from its establishment in 1993 till 2009. He is also a founding member of a translators' association (Associação de Tradutores de Macau). In addition, Mr Ho was president of the co-ordination committee of the University of Macau Alumni Association and chairman of the general assembly of the Association from 1998 to 2002.
Mr Ho has completed the programme for Portuguese teachers and the translation programme of the former Technical School of the Secretary for Chinese Affairs. He has a Master's degree in Public Administration and International Relations, jointly offered by the Portuguese National Institute for Public Administration and the University of Macau. Mr Ho also completed a public administration course organised by the Chinese Academy of Governance for leaders and supervisory personnel in Macao.
Mr Ho has participated in various international conferences and visited mainland China and Portugal as member of MSAR Government delegations, to discuss issues on public administration, civil servant training and education.
In June 1999, he was appointed by the former Portuguese administration of Macao to assist the then Chief Executive-elect, Mr Edmund Ho Hau Wah, with setting up the Chief Executive's Office, and participating in the final transitional work.
---