Conductor: Liu Sha
Cello: Nie Jiapeng
Liuqin: Wei Qing
Pipa: Zhao Cong
Nie Jiapeng, popular young cellist in recent years, has been specially invited to conduct a dialogue between the East and the West with musical instruments as the media. Cello, a Western musical instrument, is used to perform Genghis Khan Capriccio, a piece of Chinese-themed music by the most influential Asian composer Dr. Tang Jianping, unfolding a domestically and internationally famous story of a nomadic hero and creating a melody with differing yet compatible Chinese and Western elements. With his adept liuqin skills and musical sensibility, Wei Qing, principal liuqin musician of the Macao Chinese Orchestra, is going to make use of the beautiful and sharp sound of liuqin to perform The Bronze Drum Dance, a song comprising elements of ethnic minorities in Southwest China by Professor Zhang Zhao, the most prominent Chinese composer in recent years. The finale is Eternal Blessing and Auspiciousness, a pipa concerto commissioned by the Jilin Provincial Publicity Department from Zhao Cong, emerging artist and multitalented, principal pipa musician of the China National Traditional Orchestra, who has repeatedly represented top-notch Chinese artists to showcase the beauty of Chinese music to the leaders of different countries, showcasing to music fans an agglomeration of Northeast China's history, geography and humanities.
Programme Highlights
Repertoire

Solo

Composition / Arrangement

Chinese Orchestral Music Jingling Bells of the Hungry Horse

–

Guangdong music rearranged by Ye Xiaogang

Cello Concerto
Genghis Khan Capriccio (Macao Premiere)

First Movement
Mother's Pasture

Second Movement Mongolian Wrestling Hero

Third Movement Sustenance

Fourth Movement Battlefield

Fifth Movement
Longing

Sixth Movement Auspicious Pasture

Cello: Nie Jiapeng

Comp.: Tang Jianping

Liuqin Concerto
The Bronze Drum Dance

Liuqin: Wei Qing

Comp.: Zhang Zhao

Pipa Concerto
Eternal Blessing and Auspiciousness
(Macao Premiere)

First Movement
Blessing Ritual

Second Movement Heavenly Lake

Third Movement Eternality

Pipa: Zhao Cong

Comp.: Zhao Cong
Orch.: Yin Tianhu
Duration: approximately 1 hour and 30 minutes, including one intermission.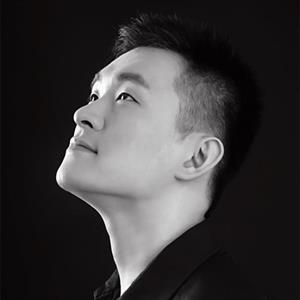 ---