Commissioner Against Corruption
Chan Tsz King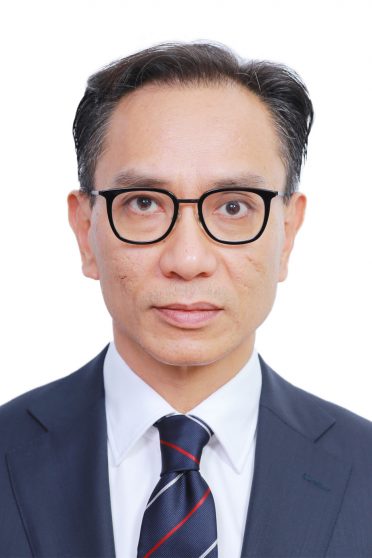 Mr. Chan Tsz King was born in Hong Kong in 1970. He graduated from The Workers' Children High School of Macao in 1987. He completed a course in the Faculty of Arts in Universidade de Lisboa of Portugal between 1987 and 1989. He studied in Universidade Autónoma de Lisboa in Portugal between 1990 and 1995 and obtained a Bachelor's Degree in Law. He graduated from the first training course for training magistrates of Macao courts and the Public Prosecutions Office between 1995 and 1997. He attended the first advanced course of the Magistrate Training Centre in 1998.
He was appointed as prosecutor and Assistant Prosecutor-General of the Public Prosecutions Office of Macao in July 1997 and in March 2000 respectively and he is now stationed in the Prosecutorial Office at the Court of Final Appeal and the Court of Second Instance.
Other duties and work include: he taught in the Faculty of Law in the University of Macau between 1998 and 2004 and participated in four Macao courts and Public Prosecutions Office magistrate training courses consecutively after the handover of Macao to the People's Republic of China. He was a member of the pedagogical council of the magistrate training course of the Legal and Judicial Training Centre between 2006 and 2008. He has been a member of the Prosecutors' Committee starting from 2012 and he was appointed as a member of the Law Reform Council in 2015 and he has been a member of the Asset Freezing Coordination Commission starting from 2017. In February 2019, he was appointed as a member of the Electoral Affairs Commission for the fifth Chief Executive Election.
---