Organized by the Cultural Affairs Bureau and co-organized by the Macao Government Tourism Office and the Municipal Affairs Bureau, and supported by the Coca-Cola Beverage Co., Ltd., the 23rd Lusofonia Festival will be held from 16 to 18 October, at the Taipa Houses, introducing to the public the lusophone culture. The Festival offers a diversified programme of activities, including music and dance performances, booths, gastronomy and games, allowing residents to experience the Portuguese customs and feel the Festival's cheerful atmosphere.
The first edition of the Lusofonia Festival was held on June 1998, aiming at honouring the Portuguese-speaking community residents in Macao for its contribution to Macao's development. Over the years it has become a cultural event of the Portuguese-speaking communities, showcasing Macao's role as a platform of cultural exchange between China and the Portuguese-speaking countries.
The programme of this edition of the Festival is as diversified as in previous years. Different booths of Macao Portuguese-speaking communities from ten countries or regions, namely Angola, Brazil, Cape Verde, Guinea-Bissau, Goa, Daman and Diu, Mozambique, Portugal, São Tomé and Príncipe, Macao and East Timor, will be set up, introducing their countries or regions' traditional music, photographs, arts and crafts, costumes, literature and gastronomy.
There are a series of games suitable for people of different ages to participate in the Festival. There is a Portuguese traditional game area on Saturday (17th) and Sunday (18th) in front of Carmo Church. Games such as jumping hemp bag, tug of war, amongst other, where participants have the opportunity to win prizes including Portuguese codfish, red wine, canned sardines and sausages; while the children's play area provides various games andpuppet shows, full of joy . The popular Table Football Tournament will be held on October 17th and 18th from 5 pm to 8 pm. There are two age groups in the tournament, over 16-year-old who will be awarded monetary prizes and medals and under 15-year-old who will be awarded medals. Carmo Radio will also broadcast Portuguese-speaking countries music around the clock to add atmosphere to the event.
In addition, during the three-day dinner period in front of the Carmo Church, food from three different Portuguese-speaking countries or regions is provided every night, so that citizens can experience the food culture of Portuguese-speaking countries, namely traditional Macanese, Cape Vert and São Tomé and Príncipe dishes on Friday, 16th. Brazil, Mozambique and Guinea-Bissau traditional dishes on Saturday, 17th and Angola, Timor-Leste, and Goa, Daman and Diu traditional dishes on Sunday, 18th. There will also be Portuguese cuisine restaurant in Taipa Municipal Garden (near Carmo church), during lunch (17th to 18th) and three-day dinner during the event period, where citizens can taste the flavours of multinational cuisine.
The three-day Lusofonia Festival which combines singing and dancing, games, food, and multi-national customs, allows citizens to experience the wonderful and vibrant side of Portuguese-speaking countries and to further understand the strong cultural heritage of each Portuguese-speaking country or region. People are welcome to come and experience it. Feel the lively atmosphere of the Festival together.
The Cultural Affairs Bureau will strictly follow the relevant epidemic prevention guidelines of the Health Bureau and make proper arrangements for art and cultural activities. Participants must wear their own face masks, will be measured their body temperature, show the personal health code of the day and cooperate with relevant epidemic prevention measures.
Event Information:
Name : 23rd Lusofonia Festival
Date:
16/10, 7pm – 10pm
17/10, 12pm – 11pm
18/10, 12pm – 10pm
Venue: Taipa Houses
Organizer: The Cultural Affairs Bureau
Co-organizers: Macao Government Tourism Office and The Municipal Affairs Bureau
Supported by: Coca-Cola Beverage Co., Lda.,
Other:
Table Football Tournament Enrollment: Between 7pm of October 16th and 4:30pm of October 17th.Each team is composed by 2 members but only one needs to provide the telephone number at the Information booth (at the entrance)
Enrollment Place: Information booth of Taipa Houses
Tournament Time: 17th and 18th October, 5pm-8pm
Note: There are limited spaces, first come first served basis; The game consists of two teams, divided into two age categories: 16 years old and above or under 15 years old.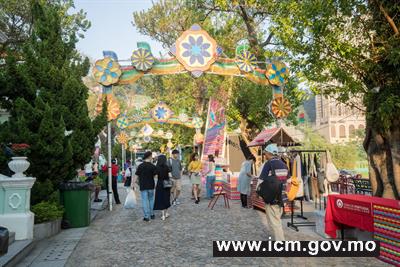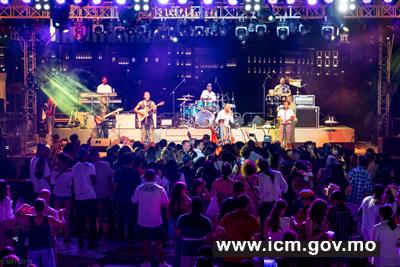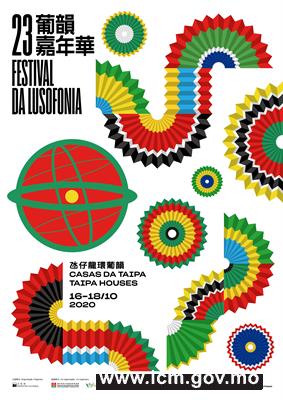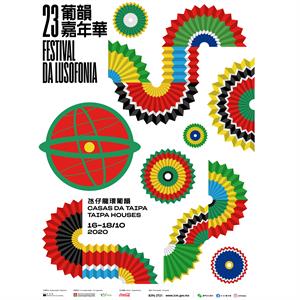 ---