Welcome to GOV.MO
The best place to find Macao SAR government services and information
View all
Remark: The public services information will be updated constantly and transfered to this website.
The Day following Chong Chao (Mid-Autumn) Festival
Obligatory holiday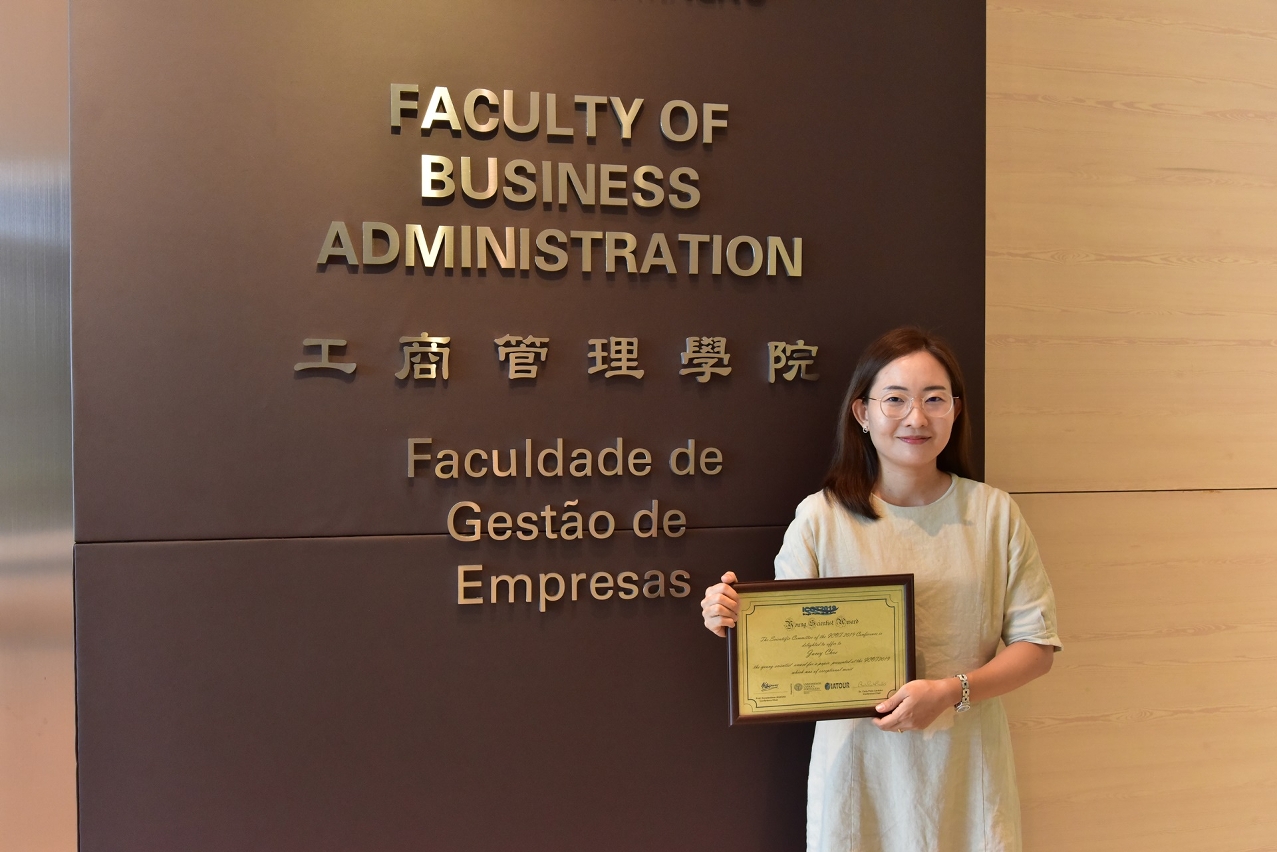 Jacey Choe, recipient of the Young Scientist Award
Jacey Choe, an assistant professor from the Department of Integrated Resort and Tourism Management, Faculty of Business Administration, University of Macau (UM), received the Young Scientist Award at the Ninth International Conference on Tourism (ICOT), for her paper titled 'Food Neophobia and Tourists'. Yeongbae Choe, another assistant professor from the same department, received the Young Scholar Award (first place) at the 2019 Pan Asia International Tourism Conference (PAITOC 2019), for his paper titled 'Designing AI for Destination Marketing: A Case Study of Northern Indiana'.
…
---
Description:
Event registration is open
Event registration is closed
---
Government conducts more than 60 statistical projects every year, covering various demographic, social and economic aspects. Data collected from the surveys, after processing and analysis, are aggregated to statistical indicators, tables and graphs, which are disseminated on the DSEC website, in press release, publication, etc. See schedule for press releases on statistics
2.62
Composite Consumer Price Index – Year-on-year change (%) (Jun/2019)
670.9
Total Population ('000) (1st Quarter/2019)
1.7
Overall unemployment rate (%) (Mar - May/2019)
23,812
Gross revenue of games of chance (million MOP) (Jun/2019)
---
Public Information Centre
When you wish to lodge a complaint or make suggestions to any government department, please feel free to contact us.
8866 8866