Government Data Center Network Maintenance
Please be informed that there will be a scheduled network maintenance carried out in the Government Data Centre in the following period of time:
22:00-23:00, 25 November 2017 (Saturday).
The Macao SAR Government Portal, and websites and services of government agencies, including Office of the Chief Executive, Office of the Secretary for Administration and Justice, Office of the Secretary for Economy and Finance, Public Administration and Civil Service Bureau, Government Information Bureau, Transport Bureau, and Macao Post and Telecommunications Bureau, etc., managed by SAFP may experience a few minutes of interruption during the maintenance time. We apologize for any inconvenience this may cause.
Welcome to GOV.MO
The best place to find Macau SAR government services and information
Upcoming public holiday
Feast of Immaculate Conception
Public holiday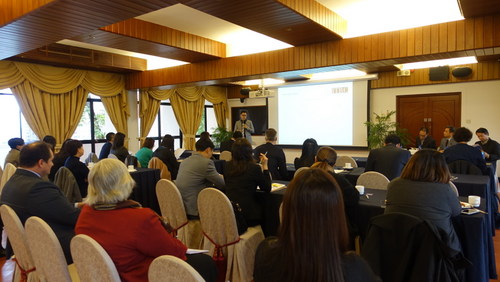 IFT scholars releases the latest survey findings
IFT Tourism Research Centre (ITRC) held an industry briefing on 24 Nov 2017 and released the latest findings on one of the Center' major research projects - the Macao Human Resource Monitor Survey
…
---
Statistics
Government conducts more than 60 statistical projects every year, covering various demographic, social and economic aspects. Data collected from the surveys, after processing and analysis, are aggregated to statistical indicators, tables and graphs, which are disseminated on the DSEC website, in press release, publication, etc. See schedule for press releases on statistics
1.54
Composite Consumer Price Index – Year-on-year change (%) (Oct/2017)
648.5
Population Estimate ('000) (3rd Quarter/2017)
2.0
Overall unemployment rate (%) (Jul - Sep/2017)
26,633
Gross revenue of games of chance (million MOP) (Oct/2017)
---
Public Information Centre
When you wish to lodge a complaint or make suggestions to any government department, please feel free to contact us.
8866 8866