Postponement of The Macao Chinese Orchestra's 'Promotion of Intangible Cultural Heritage Music – Xi'an Drum Music' Concert and Related Workshop
Due to the ongoing Covid-19 pandemic and the requirement to observe Xi'an city anti-pandemic measures, the artistic director and the Xi'an Drum Music Ensemble will be unable to visit Macau as scheduled. Therefore the 'Promotion of Intangible Cultural Heritage Music – Xi'an Drum Music' concert and related Percussion Workshop, set to be held by The Macao Chinese Orchestra on January 30, 2021 will be postponed to another date within this season. Details to be announced soon. Fans who have successfully registered will enjoy priority entrance.
For enquiries, please call The Macao Chinese Orchestra via 83996678 or 83996679 during office hours.
Again we thank the public for their understanding and support. The Macao Chinese Orchestra will continue to host more exciting concerts. For details, please visit the Macao Chinese Orchestra official website.
---
An expert in Xian drum music will be the artistic director of the workshop and will introduce the characteristics of Xian drum music to the audience in a simple and profound way, and explain the characteristics of each piece of music played, allowing the audience to better feel the local cultures. At the end of each explanation, the music starts slowly, and you can feel the collision of thoughts in the music.
Xian drum music is one of the most important musical varieties in traditional Chinese music and is one type of traditional Chinese "ind and percussion music". This music genre is popular in the urban and rural areas of Xian, Shaanxi Province, and along the foothills of the Zhongnan Mountains. Xian drum music originated from the Tang Dynasty, the Song Dynasty, the Yuan Dynasty, and the Ming Dynasty, and flourished in the Qing Dynasty. There is no accurate record of its production era, but its sheet music, musical instruments, playing forms, and song titles all have deep roots in ancient Chinese music, especially the music of the Tang and Song dynasties, therefore, Xian Drum Music is known as the "living fossil" of ancient Chinese music.
【Concert】
Date: 30/01/2021 (Saturday)
Time: 16:00
Venue: Broadway Theatre
Duration: Approximately 60 minutes without intermission
Tickets: Free admission (registration from 06/01/2021)
Registration: https://www5.icm.gov.mo/eform2/event/c/0/
【Outreach Programme】
Xian Drum Music and Percussion Workshop
Date: 30/01/2021 (Saturday)
Time: 14:30
Venue: Broadway Theatre
Number of participants: 20 (Full)
Tickets: Free admission (registration from 06/01/2021, while stocks last)
Registration: https://www5.icm.gov.mo/eform2/event/c/0/
【Outreach Programme】Additional observer seats to be added
Observers quota: 50 (a few extra seats are reserved for on-site registration)
Tickets: free admission (registration to be started from10 am on 08/01/2021, while stocks last)
Registration: https://www5.icm.gov.mo/eform2/event/c/0/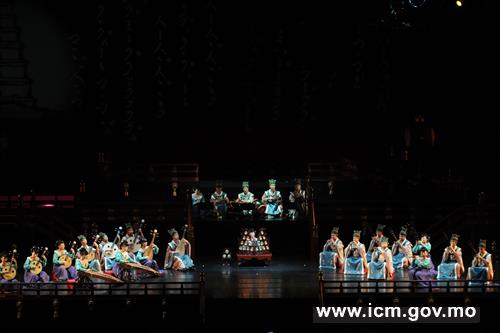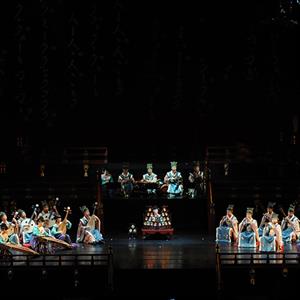 ---