The Coloane Game is an on-site walking tour to visit Coloane. Performers will lead you through every nook and cranny to experience the then prosperity of the west side of Coloane through guided tour, theatre, dance and exhibition. By stopping at Pátio do Velho and passing through Rua dos Negociantes to arrive at Lai Chi Vun, you can witness the wax and wane of the shipbuilding industry and feel residents' spirit of mutual help. The Coloane Game tells the stories of Coloane, and at the same time reminds you the importance of preservation and development of traditional culture.
Since 2016, Dream Theater Association has produced a variety of performances themed on the Macao shipbuilding industry, such as Sunset at the Shipyards at the 29th Macao Arts Festival. Through fieldwork research and interviews, the group explores Macao's stories and creates productions imbued with Macao's historical and cultural characteristics.
Playwrights and Directors: Perry Fok and Jason Mok
Historic and Shipbuilding Consultant: Tam Kam Chun
Movement Director: Chloe Lao
Performers: Perry Fok, Endy Leong, Nada Chan, Eliz Lao and Leann Wong
Producers: Carmen Kong, Joanna Chan and Kuan Wong
Remarks:
1.The performance will start on time, please arrive 20 minutes before the performance;
2.Participants have to bring their own 3.5 mm earphones;
3.This is an outdoor performance and participants need to walk throughout the journey. Comfortable clothing is recommended and please bring drinking water, sunscreen and mosquito repellent if needed.
Duration: Approximately 2 hours, no interval
Performed in Cantonese, no surtitles
Suitable for participants aged 4 or above
Special Exhibition
1-9/511:00-18:00(closed on Tuesday)
Associação dos Con­strutores de Barcos de Macau-Taipa-Coloane
The programme will be changed or cancelled due to inclement weather or other force majeure reasons. Please provide contact information of participants upon ticket purchase. Details will be informed in due course by SMS, and will be posted on the Festival's website and Facebook Page.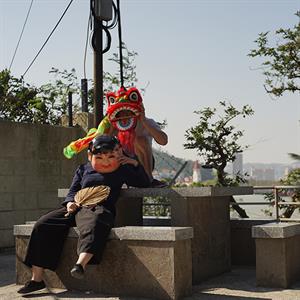 ---