【Introduction】
Brazilian literature plays a significant role in the literary landscape of Latin America, and even that of the world. As the founder of many important book awards, such as Jabuti Award and Oceanos Prize, Brazil has always been active in the literary arena. This lecture gives an overview of the Brazilian literary landscape and its development by presenting important award-winning literary works in recent years.
【About the Speaker】
Previously teaching at Beijing Foreign Studies University and George Washington University, Zhang Jianbo is currently Assistant Professor and doctoral supervisor in the Department of Portuguese, Faculty of Arts and Humanities of the University of Macau. He received his bachelor of arts degree from the Department of Spanish and Portuguese (now the Faculty of Hispanic and Portuguese Studies) at Beijing Foreign Studies University; a master's degree in linguistics from the School of Arts, Sciences and Humanities Faculty at the University of São Paulo, Brazil, and a PhD in Literature (Translation) from the Faculty of Arts and Humanities of the University of Macau.
His research focuses on medio-translatology, history of literature translation, and translation theory. He has taught the courses of Elementary Portuguese, Translation and Interpretation (for senior undergraduates), News Reading (for senior undergraduates) and Translation (for graduate students), including Interpretation, Business Translation, News Translation and Translation Theory.
【Information】
Topic: Brazilian Literature and the Image of Brazil in the World of Literature
Speaker: Zhang Jianbo
Date: Saturday, 27th November, 2021
Time: 15:00 – 17:00
Venue: Conference Room, Macao Cultural Centre
Language: Mandarin (with simultaneous interpretation into Portuguese)
Organiser: Cultural Affairs Bureau, Macao S.A.R. Government
Co-organiser: Institute for Social and Cultural Research, Macau University of Science and Technology
**Participant will receive a special souvenir after attending both of the seminars.
【For Registration】
-Registration date: 29th October – 16th November, 2021 (inclusive)
-Maximum number of participants: 60
-Admission fee: free
-Registration method: by online registration only. The registration webpage will be open on 29th October at 10:00 a.m. If the number of registrations exceeds the limit, the list of participants shall be determined by drawing lot, and the selected participants shall receive a confirmation text message on 17th November.
-For enquiry: 8399 6210 (office hours: 9:00–13:00 and 14:30–17:45 from Monday to Thursday; 9:00–13:00 and 14:30–17:30 on Friday).
【Remarks】
-Participants should arrive 10 minutes early.
-According to the government's epidemic prevention measures, participants are required to wear face masks at all times during the event, have temperature checked and present the Health Code of the day when entering the facility.
-The organisers may record videos and take photographs of the event. Participants shall agree such photographs and videos may be partially or wholly used for promotion purpose in the future, without prior notice.
Speaker
Zhang Jianbo
Assistant Professor, Department of Portuguese of the Faculty of Arts and Humanities,
University of Macau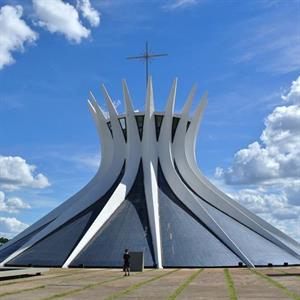 ---