"Thank you for your support, and the Art Airline is about to start a new journey. Enjoy!"
The creative PO Art Studio shone in recent years with F'art for U and also stood out at art festivals in both Hong Kong and Macao with its innovative mode of performance. In the Macao Arts Festival this year, PO Art Studio will present an interdisciplinary production that integrates travel experiences – Lift Left Life Live.
The original version of Lift Left Life Live was met with wide acclaim immediately after its premiere at the Macao City Fringe Festival in 2022 and has been recommended by the artistic advisors of the Macao City Fringe Festival to be staged at the Macao Arts Festival this year.
We invite you to pack your luggage right now and embark on a journey with us!
Co-creation: Leong Son U and Mok Kuan Chong
Technical Director: Cheong Wai Kit
Producer: Ao Ieong Pui San
Duration: Approximately 1 hour, no interval
Performed in Cantonese, no surtitles
Restricted to audiences aged 13 or above and not suitable for people with claustrophobia
Remarks:
1. The performance will start on time, please arrive 15 minutes in advance;
2. Comfortable clothing is recommended;
3. Please provide your contact information upon ticket purchase for receiving notification on the details later via telephone or SMS.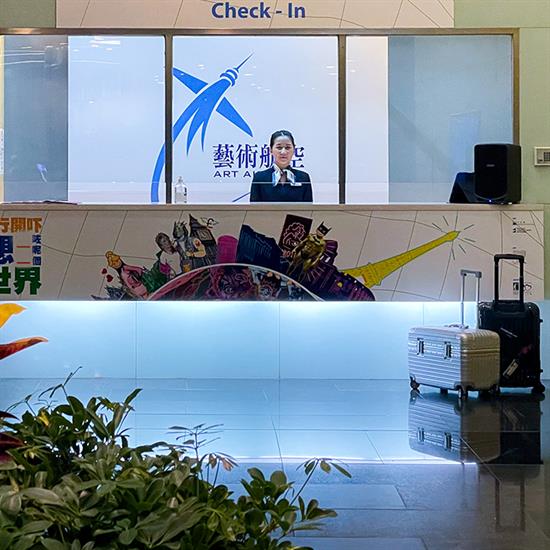 ---