Language: Cantonese
Target: Children aged 3 to 12 years old and their parents
Fee: MOP 100
No. of Participants: 15 parent-child pairs (children must be accompanied by one parent)
STEAM is a cross-disciplinary teaching approach combining science, technology, engineering, arts and mathematics and focusing on fostering students' problem-solving abilities by encouraging a hands-on experience. Integrating aesthetics and cultural cultivation, this teaching approach is aimed at nurturing all-round talent to face various challenges.
In this workshop, kids and parents will learn how to make and use an electronic keyboard to create music. Participants will also have fun with the parent-child interaction while unleashing their creativity and musical skills.
Instructors:
Monic Chen
Chen is a pianist, improviser and composer. She graduated from Boston University with a master's degree in piano performance and the New England Conservatory of Music with a master's degree in contemporary improvisation, and is known for a style that traverses multiple genres from classical to avant-garde, pop, free jazz and improvisation. Monic founded the children's piano education and textbook brand "Hedgie Music Academy" in 2020 and opened the Chen Hai Qi Music & Art Space and the 20Hz Art Lab across the Greater Bay Area, in an effort to promote music education among the general public.
Ng Ka Ian
A graduate from the Animation Department of the Taipei University of the Arts, Ng mostly creates works with animation, picture books, texts and graphic drawing as media and has been invited to join film festivals and exhibitions in the United States, France, Japan, Hong Kong and Taiwan. She has accumulated years of experience in children's painting education, embracing the teaching principle that "everyone is a different individual". She has studied the Montessori method of education and, with diverse and systematic pedagogical approaches, she seeks to foster the perceptive, transformational and expressive abilities in children, bringing art and creation into everyday life, and learning happily with the kids.
The deadline for registration is 17 September. In case of oversubscription, selection will be made by drawing lots. Accepted applicants will be notified by SMS and will have to pay the fee at the Activity Application in Macao One Account by the appointed date.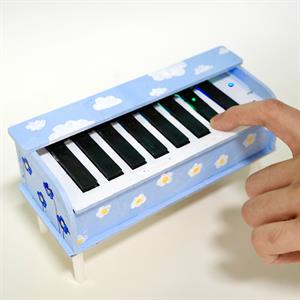 ---