Since the Portuguese explorers entered Macao in the 16th century, introducing Western culture to a then small fishing hamlet, Sino-Portuguese cultures have forged ties for almost five centuries. Macao has become a focal point linking Chinese and Portuguese cultures, and the cultural keys therein have gradually increased, expanding into the culture of all the Portuguese-speaking countries. Besides opening the door to Eastern, Western and African cultures, these interlinked cultural keys have generated dynamics and impacts that created symbiotic relationships where cultural infiltrations, assimilations and integrations occur.
This year's Annual Arts Exhibition is themed "Relations", with each artist exploring their own relationship with Sino-Portuguese cultures and multiculturalism. The first encounter, almost 500 years ago, was only a starting point, and Macao will continue developing culturally integrated and symbiotic relations between China and Portuguese-speaking countries via different platforms.
This edition invites seven artists, including Zhou Wei and Zhang Wenxin from mainland China, Bordalo II from Portugal, Eduardo Fonseca from Brazil, Lino Damião from Angola, and Lai Sio Kit and Cheong Hoi I from Macao. Adjusting to the layout of the two Taipa Houses galleries, the exhibitions by artists from different regions contemplate each other. This way, cultural differences, self-reflection on the theme and the interweaving of diverse artistic media combine to create cultural collisions and exchanges. Two large-scale outdoor public art works by Portuguese artist are shown in the highly historical and representative heritage sites of Macao - the Former Iec Long Firecracker Factory and the Lai Chi Vun Shipyards, creating a new relationship of interpenetration and fusion between Chinese and Portuguese cultures.
Exhibition

28/10/2023 – 1/1/2024

Exhibitions Gallery and Nostalgic House of Taipa Houses
Open on Tuesdays to Sundays from 10am – 7pm including public holidays, no admission after 6:30pm

Public Art

From mid-December 2023, for half a year

Former Iec Long Firecracker Factory
Open daily from 6am – 7pm including public holidays, closed on Wednesdays (3pm – 7pm)
Lai Chi Vun Shipyards
Open for 24 hours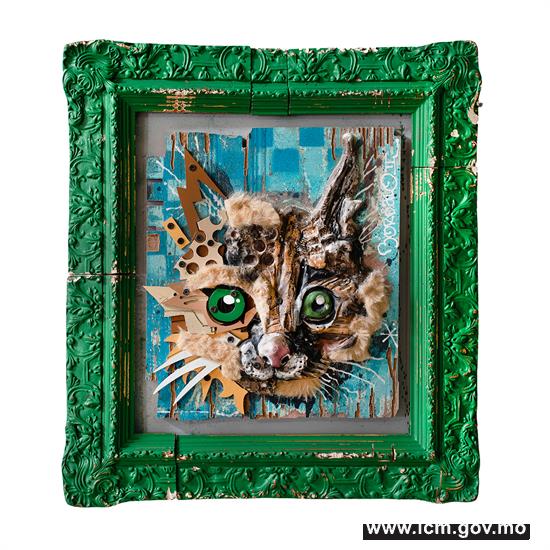 Baby Lynx
Bordalo II
Portugal
Assemblage of wood, plastic, wasted objects
2023
58 × 51 × 8 cm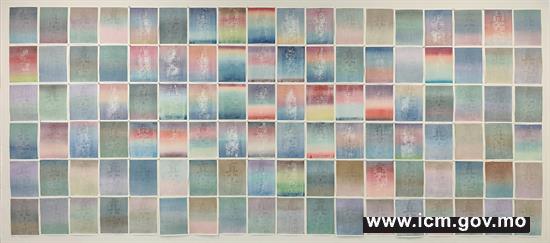 Everyone Has Their
Own Truth
Cheong Hoi I
Macao, China
Installation
2020
31 × 23 cm × 105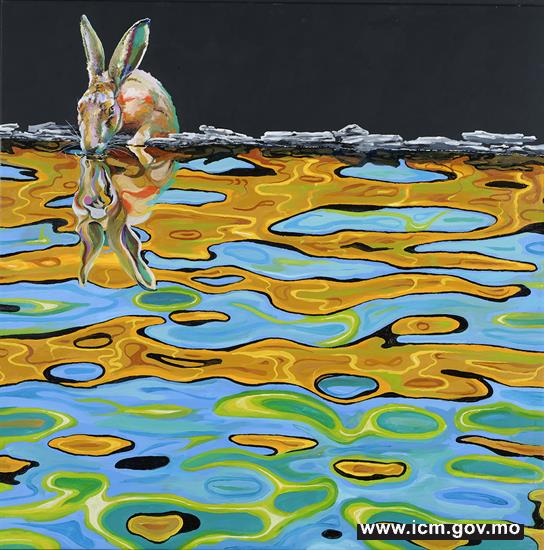 The Invasion of the Rabbits
Eduardo Fonseca
Brazil
Acrylic on canvas
2023
100 × 100 cm
Original title of the work :
L'invasion des Lapins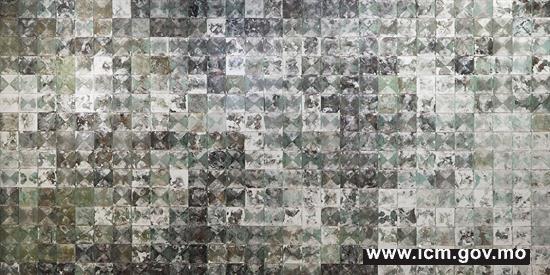 Single Moment
Lai Sio Kit
Macao, China
Installation
2023
Dimensions variable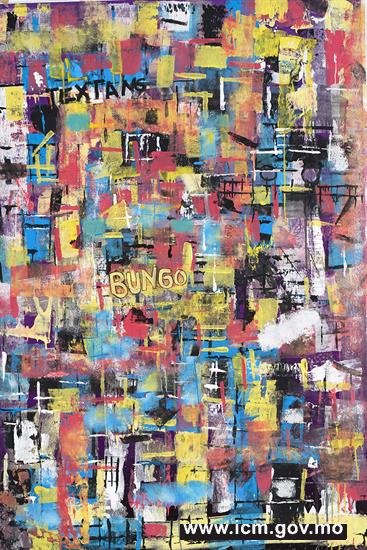 This City no.3
Lino Damião
Angola
Mixed media on paper
2023
119 × 174 cm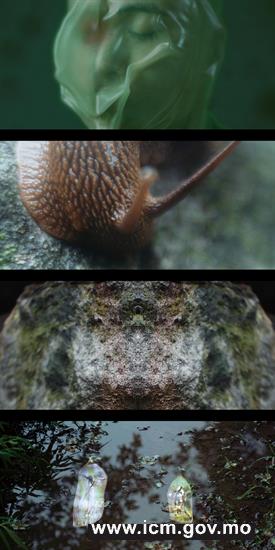 This City no.3
Lino Damião
Angola
Mixed media on paper
2023
119 × 174 cm
SubSurfaceSamsvedaja:
Twin Chrysalis
Zhang Wenxin
China
High definition video, colour, sound
2020
00:08:11
Sound design: Wang Chenhuai and Yu Jing
AI Technical support (GAN): Xiao Xing
Casting: Huang Jiaqi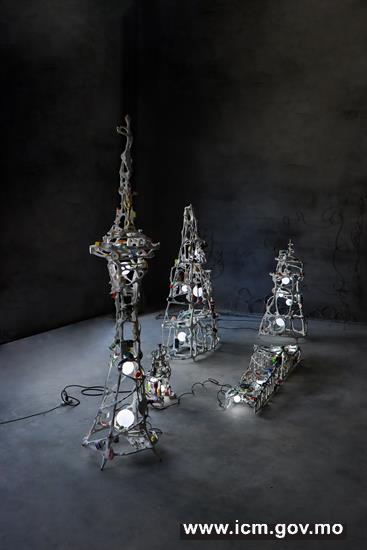 Creation of Macao
Zhou Wei
China
Ready-made, stainless steel skeleton, clay
2023
330 × 90 × 90 cm
45 × 60 × 45 cm
270 × 195 × 70 cm
45 × 300 × 35 cm
180 × 90 × 90 cm
The combination's dimension is variable.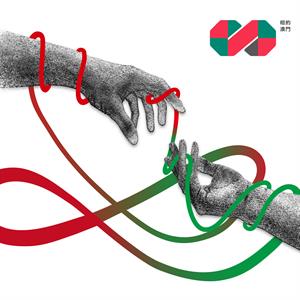 ---