#Theatre
"Niyaro" means "tribe and motherland" in the language of the Amis, an aboriginal group in Taiwan. Through chanting, dancing and ritual ceremonies, this play presents the Amis' story of life, myths and yearning for homeland in a poetic way: when engulfed by skyscrapers, how can one find a piece of land for the indigenous group's traditional cultural root to live in peace?
Originated from the East Rift Valley in Taiwan, Langasan Theatre creates a fusion of aboriginal culture, modern theatre and performance art built around the concept that the stage of theatre isa ritual site. Their unique and spectacular performance has won rapturous acclaim at the Edinburgh Festival Fringe and the Festival OFF d'Avignon. This site-specific and interactive theatre is set to trigger the call for the identity recognition buried deep in our hearts.
Performers: Adaw Palaf Langasan, Moli Ka'ti, Siki Sufin, Amale Gadhu, Tilo Totoy, Liu Yu-Hsien, Cheng Li-Li, Mic Usay and Kating Adaw Langasan
Video: Pala Adaw Langasan
Administration: Liu Yu-Hsien and Chou Pang-Jung
Shuttle bus service to and from the venue is available (registration on a first-come, first-served basis). Bus will depart one hour before the performance from the Old Court Building, please be on time.
Approx. 1 hour
Performed in Amis
A post-show talk will be held after each performance.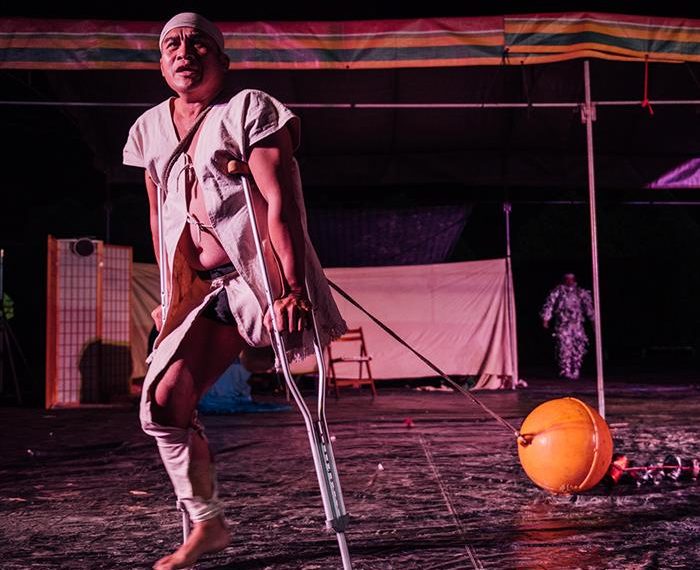 ---