#Interactive Dance Installation
Turning around, putting your hands up, jumping, walking... Each and every single common body movement could be choreographed into dance moves; we all are dancers. This is an interactive space breaking the boundary of dancing: you can walk in and out freely; you can have your headphones on; you can dance on your own. Everyone has a stage to shine. You can swap roles between an audience and a dancer, or even become a choreographer! Each one and every moment is turned into a unique dance scene.
After exhibiting in galleries in Taiwan and South Korea, the Macao version of this dance installation is transferred to a public space for a direct encounter with locals and visitors. The stage is set and the lights are on. You are invited to join us on the dance floor to experience the magic of ordinary body movements.
Choreography: Chieh-Hua Hsieh and I-Fen Tung
Curator: Erik Kuong
Executive Producer: Hsu-Ping Wang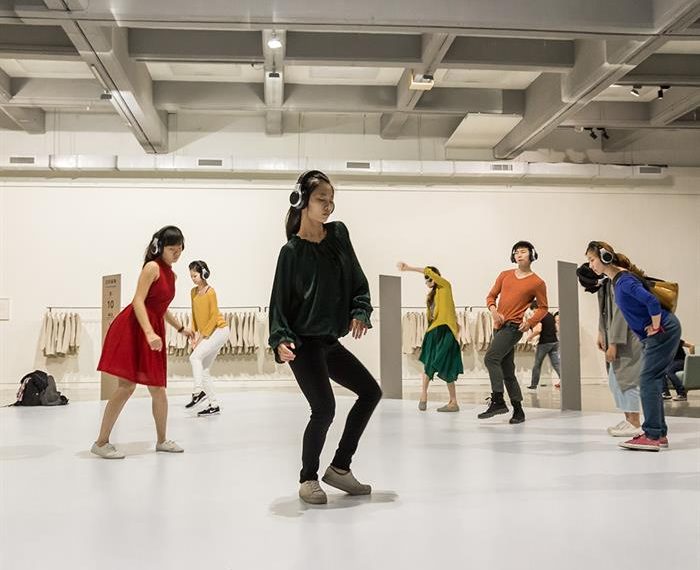 ---