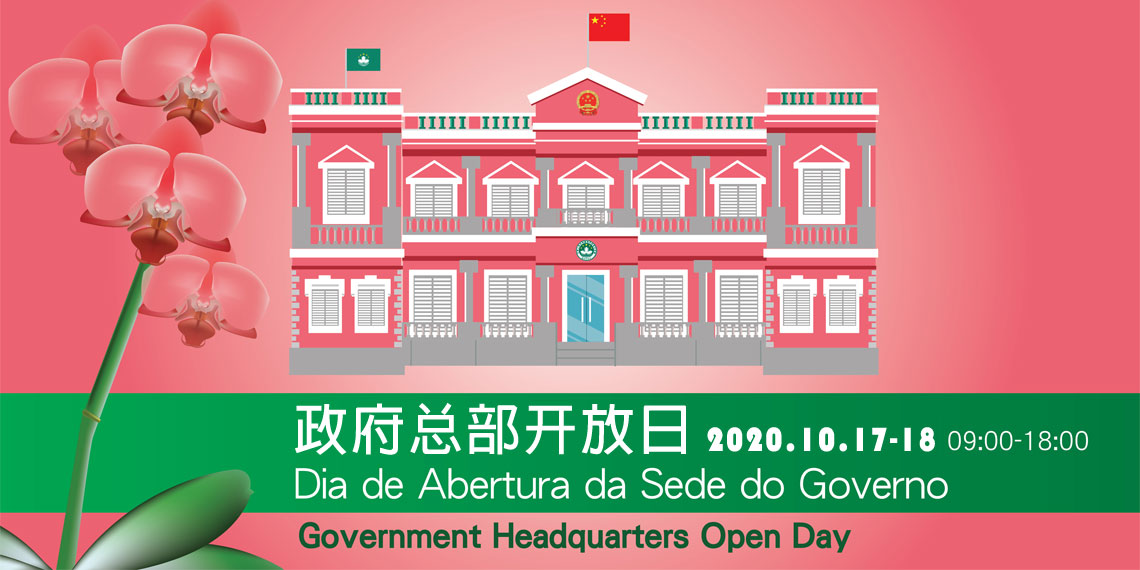 The Government Headquarters Open Day
The Protocol Palace and the garden of the Government Headquarters will be opened to the public on 17 and 18 October from 09:00-18:00.
During the Government Headquarters Open Day, visitors will be arranged to enter the premises from the right side of the Protocol Palace on Travessa do Paiva. After completing the security check, visitors may proceed to the Multi-purpose Room and the Lotus Room on the ground floor along the designated route, and then walk up the marble staircase to the upper floor where the Grand Hall, the Green Hall, the Yellow Hall and the Blue Hall are located. Before leaving the building through the main entrance, visitors will walk by the garden which is beautifully landscaped. During the visit, please follow the signage and the instructions of on-site staff.
For the convenience of visitors, special traffic arrangements will be implemented on certain section of Travessa do Paiva during the open day. We appreciate drivers' cooperation with the on-site traffic policemen. The Health Bureau will also deploy medical service staff on the spot.
Reminder: Please wear a mask, undergo body temperature check and present your "Macao Health Code". Use the stairs safely. No pets, umbrella, drinks and food or using selfie stick on the premises.
For further information, please refer to The Government Headquarters Open Day
---