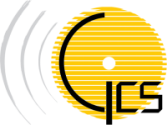 GCS
Government Information Bureau
"Macao Government News" is a mobile device application developed by the Macao Government Information Bureau that provides latest official information regarding public policies, government news and photographs. This app is available in Traditional Chinese, Simplified Chinese, Portuguese and English. In its initial launch, the app offers six sections: News, Gallery, Videos, News Features, Hot News and Hot News Photos. Under the News section, there are 21 catergories available for users to subscribe to. The app's sharing function enables users to quickly and conveniently share information via email, Weibo, WeChat, Facebook or Twitter.
The Macao Yearbook is a reference book published annually by the Government Information Bureau of the Macao Special Administrative Region (MSAR). It outlines major events, details of progress achieved, and changes made in the course of Macao's political, economic, social and cultural development. The Macao Yearbook has been published since 2002, with the aim of promoting Macao and providing detailed information and data for all who wish to study and understand Macao.
Macao believes in the power of great stories. Macao is a bi-monthly Government Information Bureau magazine and is the only official government endorsed English language magazine for communicating the stories that matter to the leaders and decision-makers in business and government. We offer a mix of articles on culture, history, the economy and business, politics and social affairs, sports, the Pearl River Delta and China.