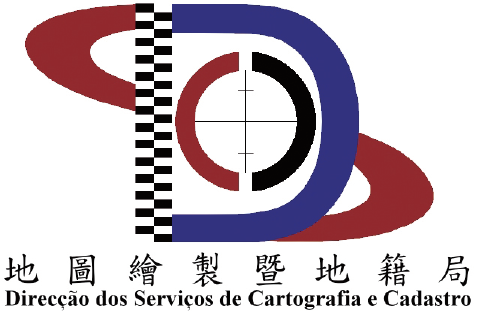 DSCC
Cartography and Cadastre Bureau
The "Information Center of DSCC" is a mobile application (APP) launched by the Cartography and Cadastre Bureau (DSCC). The application is a comprehensive platform of DSCC that offers online process inquiry service and the latest geographic statistics, as well as built-in geographic information systems links including "Macao Online Map", "Cadastral Information Website", "Macau GeoGuide", "GeoGuide for Emergency", "Macao 3D Map" and "The Walking Routes Map" etc., providing services and the geographic information of Macao to the public in a convenient way.
The "Macau Geoguide" is a mobile map App launched by Cartography and Cadastre Bureau of Macau Special Administrative Region (Macau SAR), its main features include the latest map of Macau, Building and Street keyword search, Walking and Driving Route Enquiry, Bus Route Information and Point-to-Point Enquiry, Satellite positioning and Location sharing, Aerial photos and Offline maps etc. It also provides a full range of geographic information services for citizens and tourists with more than 50 kinds of information about health care, food, housing and transport. By applying professional mapping technology, together with the advantage of mobile device and multiple touching features, the "Macau GeoGuide" brings a new experience to the users. Moreover, it also provides citizens and tourists with maximum geographical information needed in their outdoor activities.
In order to let the public obtain more geographic information for emergency via mobile phone, Cartography and Cadastre Bureau, under the support of Unitary Police Service, Meteorological and Geophysics Bureau, Environmental Protection Bureau, Marine and Water Bureau, Municipal Affairs Bureau, Education and Youth Development Bureau and Social Welfare Bureau, has launched the "GeoGuide for emergency" mobile map App. In addition to providing important information such as the areas may be affected during different "Storm Surge" warning levels, zones may be affected by Power Suspension Measures, real-time water level monitoring information, real-time severe weather warnings information and location of each Emergency Refuge Centre, the App also includes the function of walking route planning to the nearest Emergency Refuge Centre in advance.