Conductor: Liu Sha
Suona: Tian Ding
Dizi: Tang Junqiao
Under the baton of Music Director and Principal Conductor Liu Sha, the concert will kick off with Cantonese Classics, a piece of traditional orhestral music with elements of Guangdong music. In addition, Tang Junqiao, the most influential Asian dizi performer and Professor of the Shanghai Conservatory of Music, will perform dizi concerto The Song of Flight, while Tian Ding, principal suona player of the Macao Chinese Orchestra, will perform the Suona Concerto commissioned by the Macao Chinese Orchestra from famous composer Kuan Nai-chung. To conclude the concert, The Mohe Tribe Suite will be performed to depict the life of the ethnic groups in Northern China, allowing music fans to feel the spectacular nature and the historical glories of the country and nation as well as ending the 2018 - 2019 Season Closing Concert on a high note.
Programme Highlights
Repertoire

Solo

Composition / Arrangement

Chinese Orchestral Music Cantonese Classics
(Macao Premiere)

-

Comp.: Chang Ping

Suona Concerto
(Newly Commissioned Work / World Premiere)

Suona: Tian Ding

Comp.: Kuan Nai-chung

Dizi Concerto
The Song of Flight

Dizi: Tang Junqiao

Comp.: Tang Jianping

Chinese Orchestral Music
The Mohe Tribe Suite

First Movement Warrior

Second Movement
Princess

Third Movement
Acrobatic Children

Fourth Movement
Wine Dance

Fifth Movement
Battle at Hualin

Sixth Movement

Tap Dance

-

Comp.: Liu Xijin
Duration: approximately 1 hour and 30 minutes, including one intermission.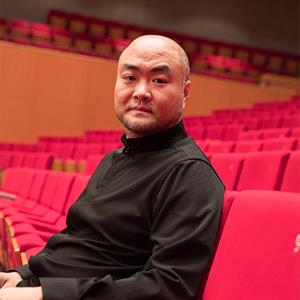 ---