Conductor: Zhang Lie
Leader: Li Chang
Erhu: Dong Lizhi
Suona: Tian Ding
We have especially invited Zhang Lie, Permanent Conductor of China Broadcasting Chinese Orchestra, Artistic Director and Principal Conductor of Guangdong Chinese Orchestra and Henan Chinese Orchestra, to present a traditional Chinese music concert to music fans. The repertoire includes familiar and pleasant-sounding traditional songs with different regional characteristics of China, allowing music fans to take on a journey from the Yellow River to Guangdong.
Programme Highlights
Repertoire

Solo

Composition / Arrangement

Zhoushan Gong and Drum
Fishermen's Triumphant Song

Leader: Li Chang

Collectively composed by Zhejiang Song and Dance Troupe
Arr.: China National Symphony Orchestra

Chinese Orchestral Music
Full Moon over Han River

-

Comp.: Liang Jun

Erhu with Orchestra
The Moon's Reflection on the Second Spring

Erhu: Dong Lizhi

Comp.: Hua Yanjun

Chinese Orchestral Music
Xar Moron River

-

Comp.: Zhang Hanshu

Chinese Orchestral Music
Weaving Flower Basket

-

Comp.: Zhang Yibing

Chinese Orchestral Music
Lovesick Embroidery
Little Horse

-

Comp.: Wang Danhong

Suona Recital
Happy Family

Suona: Tian Ding

Folk Music

Three Pieces of Guangdong Music
In Celebration of Good Times
Colorful Clouds Chasing the Moon
Thunder in the Drought

-

Guangdong Music
Duration: approximately 1 hour and 30 minutes, including one intermission.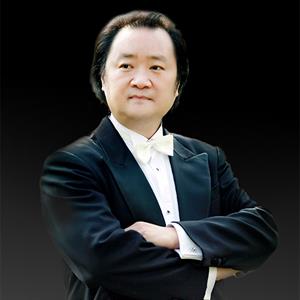 ---