Conductor: Liu Sha
Sheng: Jia Lei
Zhongruan: Lin Jie
The concert is led by Music Director and Principal Conductor Liu Sha, who together with Jia Lei, principal sheng musician of the Macao Chinese Orchestra, and Lin Jie, principalruanmusician, will present shengconcerto Peacock and zhongruan concerto Reminiscences of Yunnan respectively. Together with modern works Phoenix, Dabo River Caprice and Barley Frame in Nixi performed by the orchestra, this pictorial and melodious concert will definitely allow music fans to indulge themselves in the musical painting of Southwest China.
Programme Highlights
Repertoire

Solo

Composition / Arrangement

Chinese Orchestral Music Phoenix (Macao Premiere)

–

Comp.: Cui Quan

Chinese Orchestral Music Dabo River Caprice

–

Comp.: He Xuntian

Sheng Concerto
Peacock

First Movement
Peacock Maiden

Second Movement
Peacock Maiden's Dancing

Third Movement
Peacock in the Cage

Fourth Movement
Peacock's Wedding

Sheng: Jia Lei

Comp.: Kuan Nai-chung

Zhongruan Concerto
Reminiscences of Yunnan

First Movement
Moderato

Second Movement
Adagio Sostenuto

Third Movement
Allegro Meccanico

Zhongruan: Lin Jie

Comp.: Liu Xing

Traditional Orchestral Music
Barley Frame in Nixi
Excerpted from the Fourth Movement of Symphonic Suite Shangri-La
(Macao Premiere)

–

Comp.: Zhang Qianyi
Duration: approximately 1 hour and 30 minutes, including one intermission.
Please refer to the 30th Macao Arts Festival for ticket prices.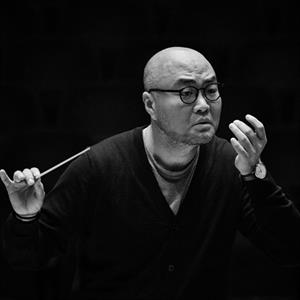 ---