Conductor: Liu Sha
The timbre of Chinese bowed strings is close to the human voice, making it very singable and malleable. Through different playing techniques, they not only can express beauty, calmness and gentleness, but can also express strength, grief, sadness and helplessness. In this season, Music Director and Principal Conductor Liu Sha has meticulously organised a concert to present excellent works of the huqin family in collaboration with musicians of the bowed strings section.
Programme Highlights
Repertoire

Composition/ Arrangement

Natural Scenery

Comp.: Wang Se

Bowed Strings Ensemble
Jasmine

Arr. and Orch.: Huo Yonggang

Dance Dance Dance

Comp.: Zhang Shuai

Erhu Unison

Arr.: Chen Yaoxing and Chen

Going Through the Peach Blossom
Taiwanese Folk Song

Comp.: Luo Maishuo

Quartet
Dancing Strings

Comp.: Piazzolla
Arr.: Luo Maishuo

Quartet
Libertango

Comp.: Luo Maishuo

Dazzlement

Comp.: George Gao
Arr.: Luo Maishuo

Bowed Strings Ensemble
Forethought

Comp.: Wang Yunfei
Duration: approximately 1 hour, no intermission.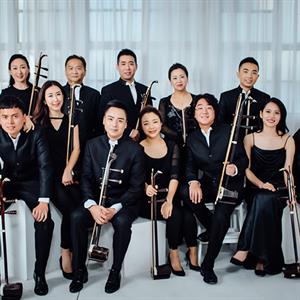 ---