More and more arts activities interact with our daily life, and more and more performances permeate our everyday life. Is art crossing the boundary and stepping in our daily routines? Or are we already involving art in our daily life and there are no boundaries anymore?
Target participants: People aged 6 or above
No.of participants: 30
Registration on a first-come, first-served basis
Language: Cantonese and Mandarin
Speakers:
Pak Sheung Chuen (Hong Kong), Siraya Pai (Taiwan), Cherrie Leong (Macao)and Lei Sam I (Macao)
Speakers
Pak Sheung Chuen (Hong Kong)
A graduate from the Department of Fine Arts, The Chinese University of Hong Kong, Pak engages in photography, drawing and conceptual artworks. He was a Sunday columnist for the Hong Kong newspaper Ming Pao from 2003 to 2007. He authored several books, namely, See Walk What on 1 July, ODD ONE IN: Hong Kong Diary, ODD ONE IN II: Invisible Travel. He represented Hong Kong in the 53rd Venice Biennale in 2009. In 2012, he was awarded the Stand Prize in the Frieze London, as well as the Best Artist Award in the Chinese Contemporary Art Awards, and in 2013 he won the Best Artist Award in the Hong Kong Arts Development Awards.
Siraya Pai (Taiwan)
Musician and writer, Pai is a graduate from the Department of Foreign Languages and Literatures, Taiwan University, with a M.A. in Theatre Studies from the Department of Theatre, University of Illinois at Urbana Champaign. Her translation works include PARKETT – 220Artists Editions & Collaborations, and Psychophysical Acting: an Intercultural Approach after Stanislavski. In 2010, her art review won the first prize at the Art Critic Awards. She publishes articles on the magazine Performing Arts Review and on online platforms such as PAReview and ARTalks. She is one of the 17th Taishin Arts Award Nominators.
Cherrie Leong (Macao)
A graduate from the Macau University of Science and Technology, majoring in International Tourism Management, Cherrie has studied English in the U.K. In 2018, she won the Most Popular Award in the Miss Chinese Talent International Competition (Macao). In 2017, she was the project coordinator for "This is my City", organised by the +853 Association. In 2013, she was the planner and performer in the Light up The Dreams concert in Hong Kong. Cherrie has performed in concerts as well as worked as lyricist, and is currently a student of the School of Music, Macao Conservatory.
Lei Sam I (Macao)
Lei graduated from the Department of Theatre Arts, Taipei University of the Arts, majoring in Performance and studied under Chu Hung Chang. She has participated in children's plays, musicals and worked as a voice actor and drama teacher. She has worked as a host at the 5th season of Time for Taiwan, a programme produced by the Taiwan Tourism Bureau. She is an active theatre performer, her recent works include Always in My Heart at the 17th Macao City Fringe Festival and When Alice Meets Mr. Ötzi at the the Macao Science Center for the exhibition Strange Matter.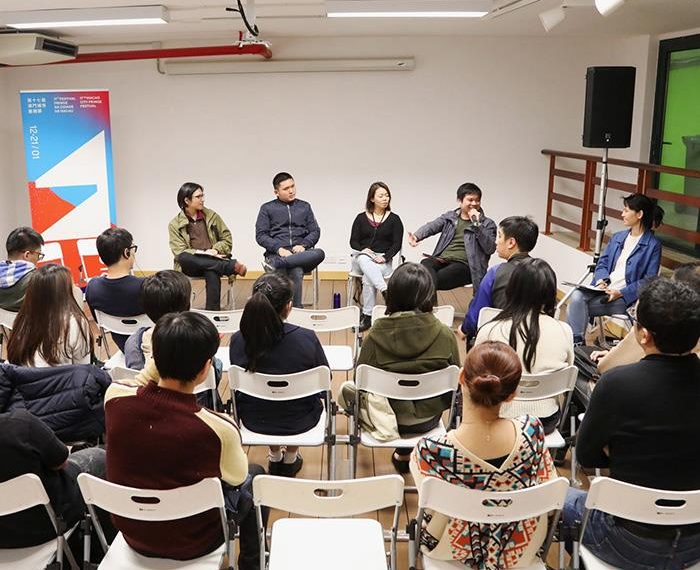 ---