How fringe is the Fringe Festival? How many types of artistic writing are there? Professional instructors will shed light to solve your puzzles!
If you have good expression skills and are interested in culture and art, you are invited to become an art writer. No experience is required. Starting with this Fringe Festival,Art Reviews 101will guide you into the world of art and cultural writing step by step through writing tips, talks, interviews with artists and hands-on practice, enhancing your appreciation, analytical skills and keen observation of art performances.
Date & Time

Content

Venue

9/1 (Wed)
20:00-22:00

The Diversity of Art Reviews
Instructor: Mok Sio Chong

Macao Theatre Library

10/1 (Thu)
20:00-22:00

Preparation and Techniques for Interviewing Artists
Instructor: Carol Law

Macao Theatre Library

11/1 (Fri)
20:00-22:00

How fringe is the Fringe Festival?
Instructor: Hui Koc Kun

Macao Theatre Library

12/1 (Sat)
15:00-17:00

Fringe Talk: The Line between Art and Daily Life

At Light

26/1 (Sat)
15:00-17:00

Fringe Chat: A Date with the Critics

Old Court Building
Remarks:
The dates for interviewing creator(s) and watching performance are subject to the final arrangement of the Cultural Affairs Bureau and performing group(s)
A certificate will be issued to participants with an attendance rate of 80% and submission of their art reviews on schedule
Target participants: People aged 16 or above
No. of participants: 15
Registration on a first-come, first-served basis (participants are required to submit a 200-word article sharing the reasons for participation upon registration)
Language: Cantonese
Instructors
Mok Sio Chong
Local theatre critic, playwright and director. He serves as chief editor of the quarterly publication Performance Arts Forum and Reviews, as well as the president of Macao Theatre Culture Institute.
Carol Law
With a Master of Arts in Journalism and Cultural Management from the Chinese University of Hong Kong, Carol is an experienced media professional. She was a television reporter responsible for interviews, writing, video editing and research. Nowadays, Carol is a freelance writer and works with different media on topics like the development of Macao's arts industry, green lifestyle, Macao's history and streets.
Hui Koc Kun
Nicknamed "Big Bird", Hui has been active as a playwright, director and actor in Macao's theatre field for more than three decades. A graduate from the Faculty of Arts and Humanity, University of Macau, he was also one of the first graduates from the Art Administration Programme of the Hong Kong Arts Centre, as well a graduate from the Postgraduate Programme on Cultural and Creative Industries of the Academy of Arts and Design, Tsinghua University.
Hui has coordinated important cultural and artistic events, including the Macao Pop Music Festival, , Macao Joint Drama Performances, and the "Chinese New Year in Lisbon" project, among others. He was one of the core coordinators when the Macao City Fringe Festival first established, and has been coordinating the festival for more than a decade.
Currently, he mainly engaged in programme planning. His recent projects include "HUSH!Full Music" and "Parade through Macao, Latin City".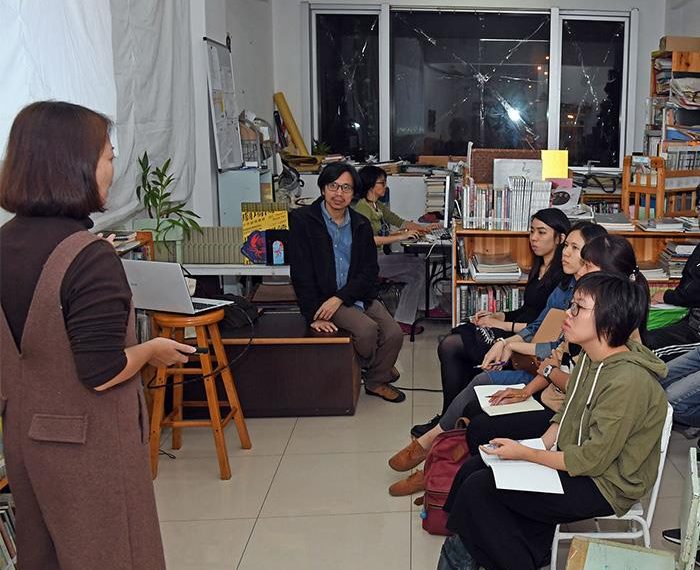 ---