Hailed as "one of the top ensembles of today" by CNN, Sejong Soloists has established itself as a first-class string orchestra renowned for its exceptional dynamic style with ranges of quartet-like precision to full orchestra resonance, and is highly praised for its diverse performances, documentaries and recordings.
From the masterworks of Bach, Mozart and Tchaikovsky to eclectic programmes with 20th century masterpieces and music by distinguished living composers, the ensemble has performed all over the world with renowned solo artists in major music halls and festivals. Sejong Soloists served as ensemble-in-residence at the Aspen Music Festival and School from 1996 to 2005, and as host ensemble for the Great Mountains International Music Festival and School in Pyeongchang, Republic of Korea, since its inception from 2004 through 2010.
Sejong Soloists will team up with the charismatic Bulgarian violinist Svetlin Roussev and the sensitive, emotional and powerful Korean pianist Yeol Eum Son to perform the Double Concerto in D minor by Mendelssohn.
Duration: Approximately 1 hour and 50 minutes, including one interval
Programme
A. Webern: Langsamer Satz
A. Piazzolla: The Four Seasons of Buenos Aires
F. Mendelssohn: Concerto for Piano, Violin and Strings in D Minor, MWV O4 ("Double Concerto")
Sejong Soloists
Svetlin Roussev, Violin
Yeol Eum Son, Piano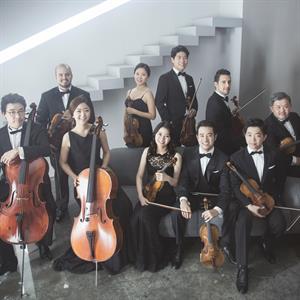 ---