Jazz pianist/composer Billy Childs remains one of the most diversely prolific and acclaimed artists today. Childs' original compositions and arrangements have garnered him the 2013 Doris Duke Performing Artist Award, a 2009 Guggenheim Fellowship, 16 Grammy nominations and five Grammy awards.
Among Childs' early influences are Herbie Hancock and Chick Corea, as well as classical composers including Maurice Ravel and Igor Stravinsky. His performing career was enriched with early-career apprenticeships with legendary jazz trombonist J. J. Johnson and great jazz trumpeter Freddie Hubbard. He then recorded and performed with a number of other influential jazz musicians including Joe Henderson and Wynton Marsalis before landing a record deal. His most recently album Rebirth won the 2018 Grammy awards for Best Jazz Instrumental Album.
Childs will gather great musicians for an exhilarating night of jazz: the multi-award saxophonist Shai Golan, bassist Dave Robaire, who was a student of the celebrated bassist John Patitucci, and the young and energetic drummer Christian Euman, who is hailed as one of the "six drummers you should know about".
Duration: Approximately 1 hour and 30 minutes, no interval
Programme Highlights
Backwards Bop
Rebirth
Stay
(Subject to change)
Billy Childs, Piano
Shai Golan, Saxophone
Dave Robaire, Bass
Christian Euman, Drums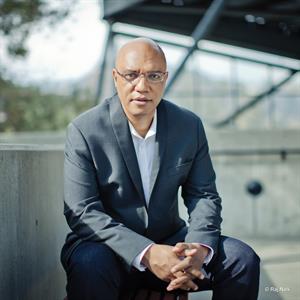 ---