# Dance, Video
Watch between body and shadow the transformation of landscape
"Break" means to take a rest, to crack an opening or to cause damage. Its varied meanings imply the subtle connection between dilapidation, rest and rebirth.
From 2014 to 2017, Chou Shu-Yi moved between new and old cities across Asia, making more than 100 video clips depicting the dialogues between his body and useful or useless lands, which he later complied into a work. He responded to different urban transformations through his body and shadow, and conveyed his self-reflection on life experiences. In 2020, Chou will come to Macao for shooting, screening and performing, leading the audience into the space of his video clips and re-interpreting the dialogues between himself and those spaces through dance.
Duration: Approximately 1 hour and 30 minutes
Suitable for ages 6 and up
Choreographer and Video Director: Chou Shu-Yi
Video Design: Max Lee
Sound Design: Wang Yu-Jun
Lighting Design: Chuang Chih-Heng
Production Team: PROJECT ZERO Performing Arts Management
Remarks:
- Shuttle bus service is available from the Old Court Building to the venue. The bus will depart one hour before the performance commences. (Registration on a first-come, first-served basis)
- No seating for this performance, please wear casual wear.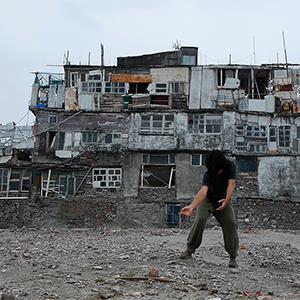 ---