What do you hear in the silent library? Big Mouse Kids Drama Group will meet music aficionados with all ages once again! This time, the Big Mouse Kids Drama Group will introduce you to an interesting world of Chinese music, where you can appreciate beautiful music and enjoy learning at the same time. Get ready for the weekend special the Macao Chinese Orchestra prepared for your family!
Date: 19-09-2020 (Saturday)
Time: 11:00
Location: Taipa Library
Ticket: Free admission (no registration required)
Duration: Approximately 45 minutes without intermission.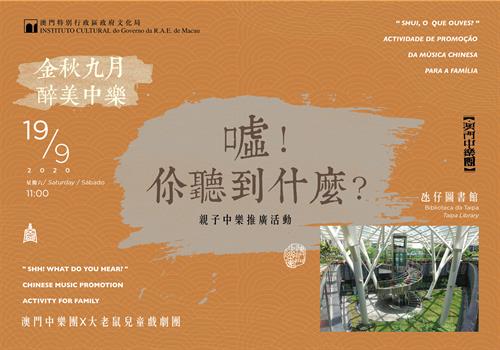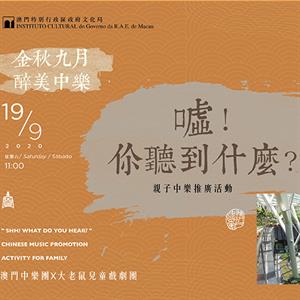 ---