In addition to the musical performance, the concert also includes a combination of singing, dancing and martial arts. Through the cooperation with the the Macao Taoist Association,, to demonstrate the charm and style of Macao Taoist music in three aspects, songing, dancing and music.
Macao Taoist Ritual Music
Taoism is a religion native to China. Taoist Ritual Music, which is commonly used in Taoist ceremonies, remains an integral part of traditional Chinese folk music.
During the early twentieth century, a number of married Taoist priests from the Zhengyi School moved to Macao from Guangdong. In 1923 and 1933, the Guangzhou Sanyuan Taoist Monastery and Luofushan Chongxu Taoist Monastery were twice invited by the Macao Kiang Wu Hospital to set up a grand altar to initiate ritual ceremonies to pray for those suffering storm disasters and for the cemetery relocation. This also presented an opportunity for the introduction of the Taoist Ritual Music of the Guangdong Quanzhen School to Macao, and contributed to the harmonious co-existence of the Taoist Ritual Music from the Zhengyi School and Quanzhen School. After 200 years of development, the co-existence of Zhengyi and Quanzhen ritual music has become a unique religious music imbued with Macao's local flavours, and is rarely heard in Taoist schools in other areas. Nearly 500 items of Taoist Ritual Music from the Lingnan Zhengyi and Quanzhen schools have been preserved in Macao until present. Its repertoire is among the largest in Taoist Ritual Music in the world, moreover, the genre is rich, the structure is complete, the percussion instruments are extraordinary and unique, and the local atmosphere is strong. The Wu Qingyun School of Taoism has a clear and rigorous heritage of five generations and abides by the tradition.
"Macao Taoist Ritual Music" was inscribed by the Macao SAR Government into the Intangible Cultural Heritage of Macao on May 8, 2009, and was announced as national Intangible Cultural Heritage by the Ministry of Culture of the People's Republic of China on June 11, 2011. On December 20, 2012, Ng Peng Chi, part of the fourth generation of the Wu Qingyun Taoist temple and president of the Macao Taoist Association, became an inheritor of the fourth batch of national Intangible Cultural Heritage.
Concert Details
Date: 2020-10-31 (Saturday)
Time: 16:00
Venue: Mandarin's House
Duration: Approximately 1 hour, without intermission
Tickets: Free admission
Conductor: Yuan Bei
Outreach Programme
Presentation and Introduction to Macao Taoist Ritual Music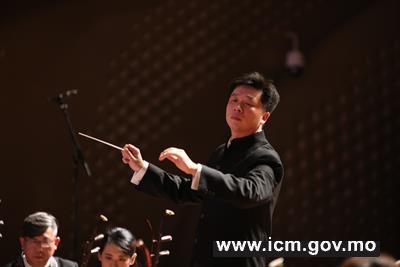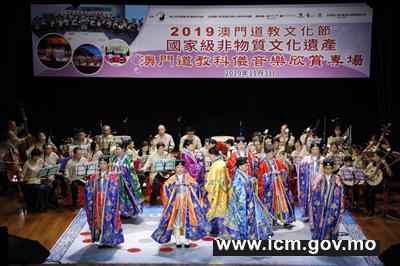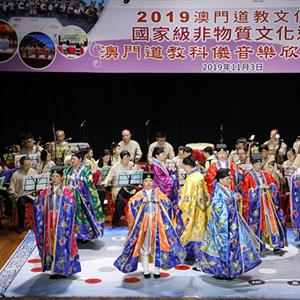 ---