# Puppet Theatre
The distance between humanity and the ocean conveyed through marine waste puppets
Marine waste, which has eventually drifted back to the shore, is made into unique puppets by the creators of this performance. At a traditional residence in Coloane, performers and the puppets will give an improvised performance on a mini stage, telling stories about our varying distances with the ocean.
The audience is welcome to join the Marine Waste Puppet-Making Workshop after the performance. Also at the venue is the Marine Waste Puppet Exhibition.
Duration: Approximately 30 minutes
Performed in Cantonese
Suitable for ages 3 and up
Remarks:
1.Latecomers will not be admitted.
2.All marine waste has been cleaned and disinfected.
Performers: Lio Sio Lai, Chan Ka U, Chan Ieng Kit, Ku Ka Ieng, Tai Pek Kuan, Lio Chi Ian and Cheong Lai San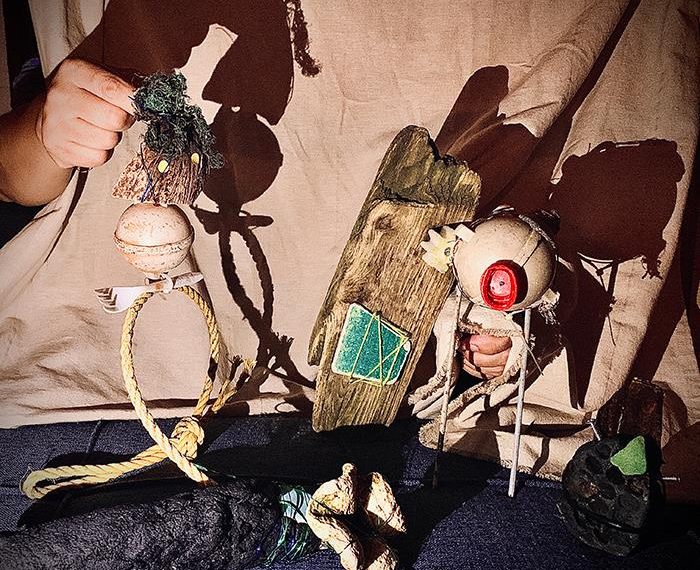 ---