At that time in the world there are three realms, of Buddha, spirit and human. A little white snake, after 19 years of practice, has instantly mastered, with Peng Zu's teardrops, the transformation skill of becoming anything but human. A reincarnated soul boy who has been practicing for 19 years follows his master's order and leaves the temple to experience the secular world. The spirit and the monk run into Xu Xian, a 19-year-old charming young man, on the shore of the misty West Lake on a rainy day... This may sound like a familiar story but its youthfulness presented is different.
White Snake is based on the Chinese folktale The Legend of the White Snake and while paying tribute to the classic work, the creative team strives to achieve innovations. This production, which combines drama, dance, multimedia art and a new score, will dazzle you with enlivening stage effects.
Director: Lin Xiyue
Playwright: Yang Yikun
Composer: Chen Lei
Stage Design: Tan Shaoyuan
Presented by: Hangzhou Donghan Culture Communication Co., Ltd.
Duration: Approximately 1 hour and 30 minutes, no interval
Performed in Mandarin, with surtitles in Chinese and English
Post-show Talk on 30 April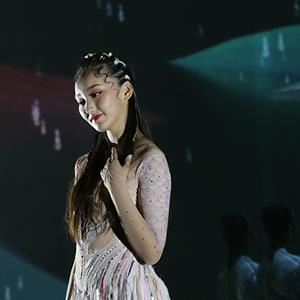 ---