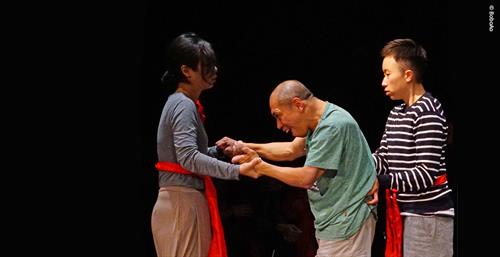 No. of Participants: 15
Language: Cantonese
Target Participants: Inclusive students or people with special needs aged 14 or above
Participants of the workshop will be taken into the rehearsal room of The Never-ending Task of Lust for Failure, and do improvisation exercises with the actors. Director Jenny Mok will, through theater games, let participants understand the performance's production process. The aim is to stimulate participants' creative potential, while allowing them to get to know different performance methods and experience the working environment and atmosphere of a professional theatre team.
*Interested organisations are welcome to register
Enquiry and Registration: 8399 6872
The deadline for registration is May 12
---
Images
View gallery
---