Promotion of Intangible Cultural Heritage Music – "Xi'an Drum Music
An expert in Xi'an drum music will be the artistic director of the workshop and will introduce the characteristics of Xi'an drum music to the audience in a simple and profound way, and explain the characteristics of each piece of music played, allowing the audience to better feel the local cultures. At the end of each explanation, the music starts slowly, and you can feel the collision of thoughts in the music.
Xi'an drum music is one of the most important musical varieties in traditional Chinese music and is one type of traditional Chinese "Wind and Percussion music". This music genre is popular in the urban and rural areas of Xi'an, Shaanxi Province, and along the foothills of the Zhongnan Mountains. Xi'an drum music originated from the Tang Dynasty, the Song Dynasty, the Yuan Dynasty, and the Ming Dynasty, and flourished in the Qing Dynasty. There is no accurate record of its production era, but its sheet music, musical instruments, playing forms, and song titles all have deep roots in ancient Chinese music, especially the music of the Tang and Song dynasties, therefore, Xi'an Drum Music is known as the "living fossil" of ancient Chinese music.
【Concert】
Date: 17/07/2021 (Saturday)
Time: 16:00
Venue: Broadway Theatre
Duration: Approximately 60 minutes without intermission
Tickets: Free admission (Registration from 10am on July 09, while stocks last)
Registration: https://www5.icm.gov.mo/eform2/event/c/0/
【Outreach Programme】
Xi'an Drum Music and Percussion Workshop
Date: 17/07/2021 (Saturday)
Time: 14:30
Venue: Broadway Theatre
Number of participants: 20
Tickets: Free admission (Registration from 10am on July 09, while stocks last)
Registration: https://www5.icm.gov.mo/eform2/event/c/0/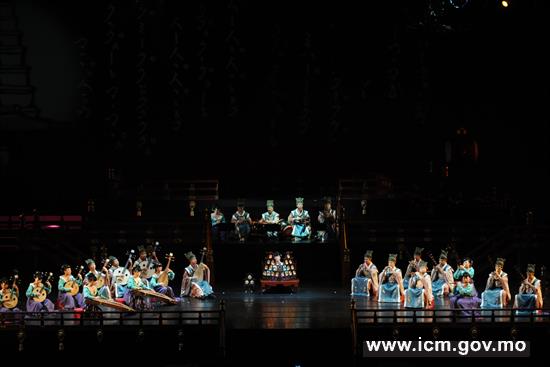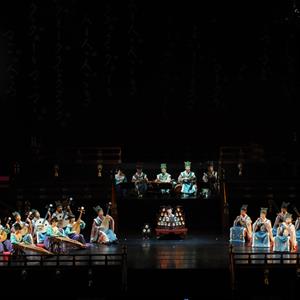 ---