# Dance
Savour memorable moments in life with body movements
Time leaves memories and marks of life on our bodies, which, if carefully felt, can evoke stories and connections between people and people, and between people and place. Led by two local choreographers, the elderly from Casa Ricci Elderly Centre will tell their experiences in Macao through dance, and demonstrate the beauty of aging and the elderly's creative flair.
Duration: Approximately 40 minutes
Performed in Cantonese
Suitable for ages 3 and up
Remarks:
Please note that there are a few steps at the entrance ofMandarin's House. Audience who require an accessible entrance, which is at Rua da Barra, can contact Miss Tong on 6643 8788 or Miss Wong on 6652 0206 in advance.
Choreographers: Weng Chuen and Jacqueline Vong
Dancers: The elderly from Casa Ricci Elderly Centre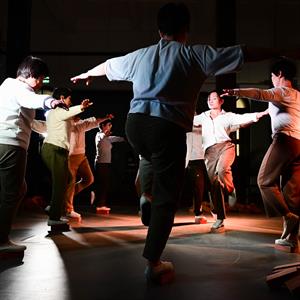 ---