Date: 24/09/2023 (Sunday)
Time: 10:00 – 13:00
Suitable for: aged between 8 and 15 accompanied by another aged 18 or above
Quotas: 12 pairs of parent-child group
Language: Mandarin
Registration date: 05/09 - 11/09/2023 (registration starts 10:00, 05/09/2023)
Registration method: UsingActivity Registration System of the Macao One Account ; admission by drawing lots; announcement of admission list on 13/09/2023.
Agenda:
Gathering Point: Navy Yard
10:00 – 10:45 Visit the Shenzhen Pavilion
10:45 – 11:00 Shuttle bus service to the Art Square
11:00 – 13:00 Parent-Child Workshop: Light Emitting Drawings with A Hand Crank Generator
Dismissal Point: Art Square (Ground floor of Handover Gifts Museum of Macao)
Workshop:
The workshop will guide participants in using the basic principles of direct current motors and electric generators and making their paintings shine through a hand crank generator. Participants are encouraged to break the rules of traditional art by making sensual paintings. They will use low-tech methods to create alternative new media works and realise their ideas. The activity aims to encourage participants to think about medium and creative methods and experience the aesthetics of uncertainty driven by machines and materials.
Instructor:
Wang Peisheng graduated from the Department of Experimental Art of the School of Intermedia Art at the Guangzhou Academy of Fine Arts in 2020. In 2017, he joined the Contemporary Art and Science Lab (CAS Lab),researching science and art. His artworks range from mechanical interactive installations and public installations to augmented reality (AR). When he creates works, Wang seeks to learn from history, reflect on the present and imagine the future.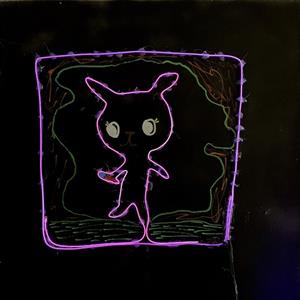 ---