Electronic Sparks gathers two exceptional electronic music groups, EVADE from Macao and FM3 from Beijing, bringing forth a night of mesmerizing sounds.
The band EVADE has gained critical acclaim for their distinctive aesthetic that is "a wayward blend of minimalist electronic and post-dubstep". Their first album Destroy & Dream received positive reviews and recommendations by music magazines and websites world-wide. The band has toured Japan, Mainland China, Malaysia and Singapore, and dazzled audiences at various music festivals.
Formed by Christiaan Virant and Zhang Jian, FM3 is considered among the pioneers of electronic music in Mainland China. Buddha Machine, a special device inspired by Buddhist chanting player, is their best known work and has earned praise from the likes of Brian Eno and David Byrne. Minimal yet emotionally-charged, the duo's music builds a meditative soundscape with hypnotic and poetic resonance.
Despite their different approaches to electronic music, both groups will go on stage and strike sparks with their own evocative setlists. Definitely an experience not to be missed.
Duration: approximately 1 hour and 20 minutes, no interval
Programme Highlights
EVADE
Helix Shape
The Gift
Twisted
FM3
Ting Shuo
San Lang
Yi Gui
(Subject to change)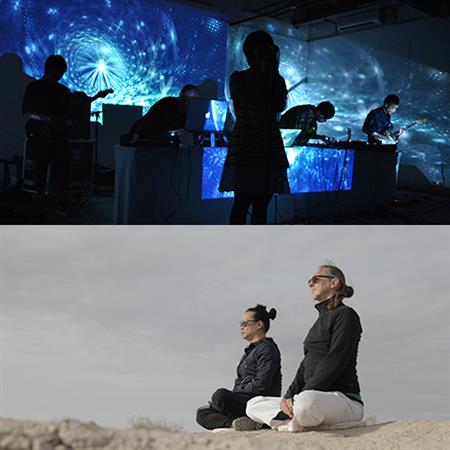 ---