Cantonese Rhyme along the Silk Road welcomes all onboard for an epic sea journey with lingering melodies and magnificent momentum of the grand symphonic cycle for traditional Chinese orchestra composed by seven contemporary maestros, including Zhao Jiping, Jing Jianshu and Zhang Jian.
Encompassing music elements of Lingnan (region south of the Five Ridges of China), Southeast Asia, India and Arab, Cantonese Rhyme along the Silk Road evokes strong emotions of exoticism and nostalgia. This symphonic cycle, utilising special features of traditional Chinese instruments to fully demonstrate the majestic power of large orchestration, paints rich and lively imageries in a new form with expressive, deep and melodious rhythms.
Guangdong National Orchestra, one of the leading Chinese orchestras in Mainland China, will lead this fantastic journey that offers charming sea views and soul-stirring imaginations of history.
Duration: approximately 1 hour and 10 minutes, no interval
Programme
Symphony Suite Cantonese Rhyme along the Silk Road
Conductor: Zhang Lie
Guangdong National Orchestra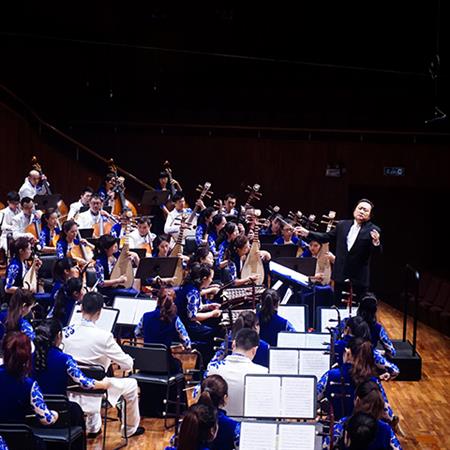 ---