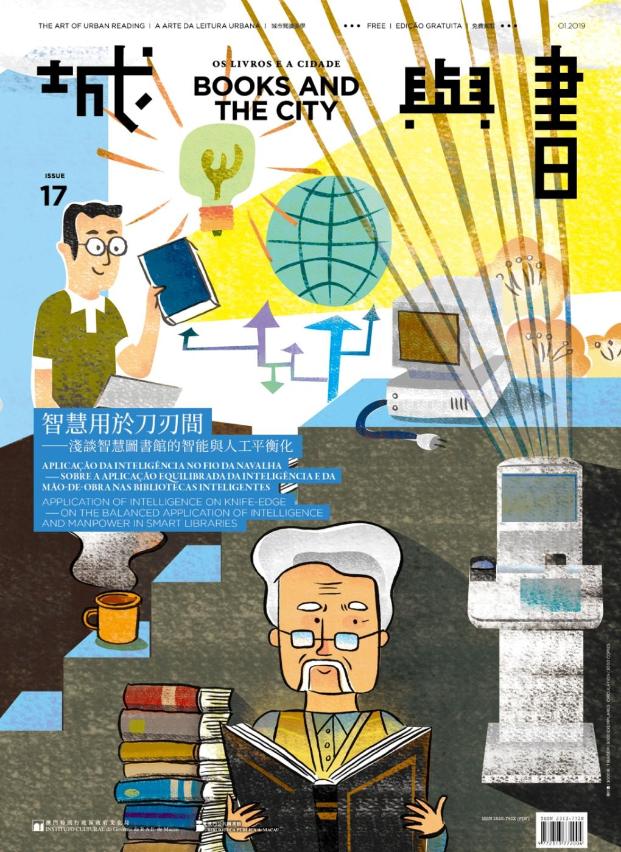 Macao Public Library launches the 17th issue of Books and the City
The Macao Public Library of the Cultural Affairs Bureau launches the 16th issue of Books and the City, which is already available to the public. This issue addresses a study on the balance application of intelligence and manpower in smart libraries, exploring ways of integrating both of them to optimize library services and create a favourable reading environment.
In this issue, the column "Library Portrait" covers an interview with two staff members from the Department of Information Technology of the Macao Public Library, who elaborate on the current and future application of information technology in public libraries in Macao. The column "Library Handbook" introduces the highly sought-after programme "Library e-lesson". In turn, the column "Author's Say" invites Macao illustrator Yolanda Kog who introduces her first individual publication, HOME, and her inspiration behind the work. In addition, the column "Library Wonder Why" continues to answer readers' enquiries about libraries, while the column "New Launch" introduces a rich variety of new arrivals, including books, movies, music and magazines. This issue also features ten brief yet insightful book reviews in Chinese, Portuguese and English.
A total of 3,000 copies of Books and the City are available free of charge at all libraries under the Cultural Affairs Bureau, tertiary institutions, Tap Seac Gallery and several bookstores as well as cultural and art spaces in Macao. The online versions of the past sixteen issues are also available at the Macao Public Library website at www.library.gov.mo.
View gallery