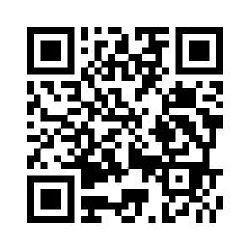 QR code to the Online Document Submission System
To work in line with the administrative concept that emphasizes administrative simplification that facilitates citizens, promotion of e-administration and talent recruitment, and to gradually optimise the inspection and approval procedures for temporary residency application at the same time, the Macao Trade and Investment Promotion Institute (IPIM) now launches the Online Document Submission System. This service aims at allowing applicants to fill out the temporary residency application form online and upload supporting documents before filing a formal temporary residency application.
After applicants have submitted relevant information via the Online Document Submission System, IPIM personnel will check whether the applicants have submitted all required documents and inform the applicants by email within 30 days of receipt of applicants' documents about the analysis result and the designated dates for filing a formal application. In the event an applicant cannot submit his/her formal application on the designated date, he/she can reserve another date via the Online Appointment Booking System.
As a department designated by the Macao Special Administrative Region Government to promote trade and attract investment, IPIM has been upholding the administrative policy of the Macao SAR and improving its services to go in line with the societal development. It joined hands with the Municipal Affairs Bureau in 2016 to initiate the facilitation service that allows applicants to collect temporary residency renewal notification letters at the Government Service Central in Areia Preta. In September 2017, IPIM rolled out the Online Assessment System for Temporary Residency Application for Management and/or Technical Personnel. Afterwards in January 2018, the Online Appointment Booking System was launched.
For enquires please visit IPIM's official website (https://www.ipim.gov.mo), call 2871 2055, email to djfr@ipim.gov.mo or consult in-person on 1/F of the World Trade Centre Macau at Avenida da Amizada No.918.
View gallery