CE's New Year Message: Let's all work together for a better Macao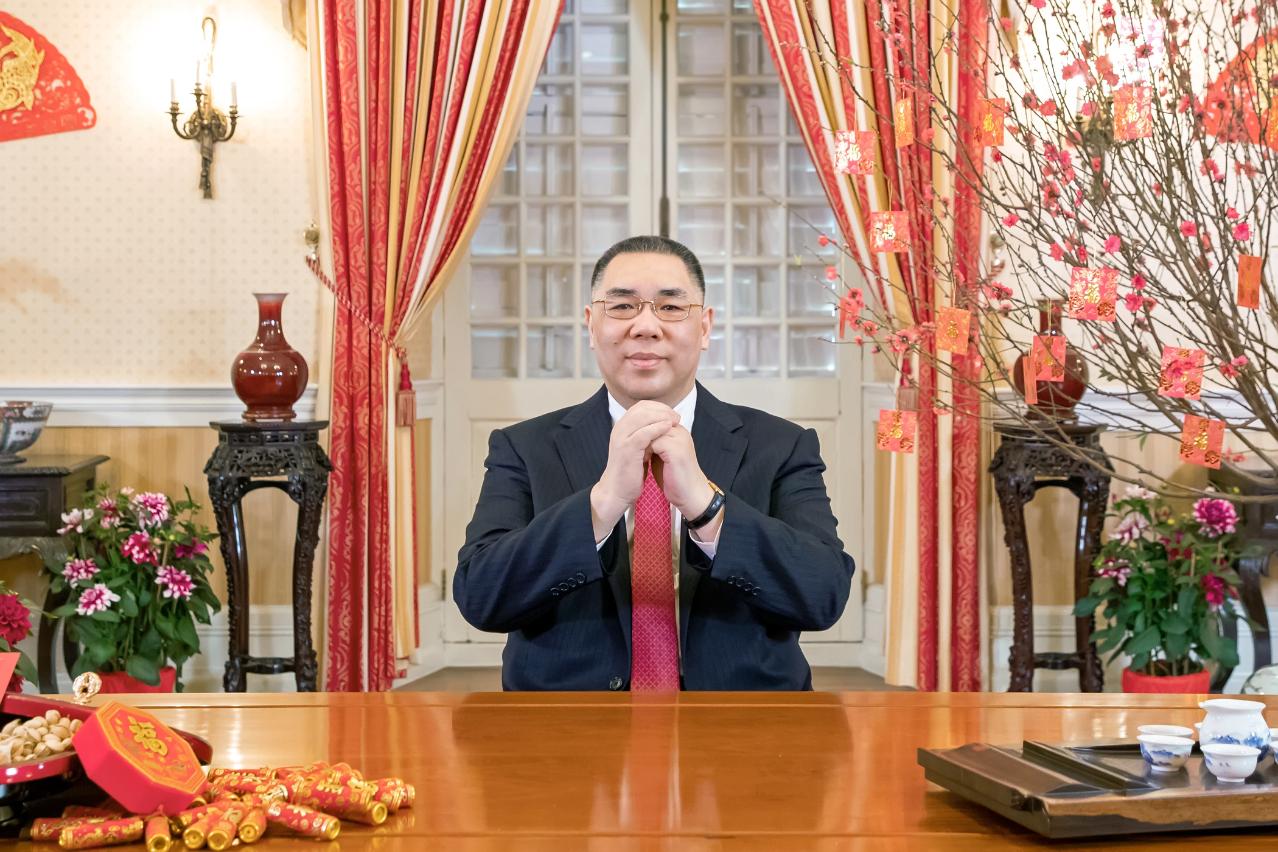 The Chief Executive, Mr Chui Sai On, wishes the Macao public a happy, healthy and prosperous Year of the Pig in his New Year Message delivered today.
The Chief Executive, Mr Chui Sai On, called today for all Macao people to show their endeavour and work alongside the Government in maintaining the stability of the city's community amid an uncertain and sometimes volatile economic situation globally.
The Government would seek to excel in its response to whatever challenges the coming Year of the Pig might bring. The Government would also seek to propel – in a courageous manner – a steadier and more sustainable path for Macao, Mr Chui stated in his New Year Message delivered on the eve of the Lunar New Year.
In his speech, the Chief Executive noted it was normal for a society to experience some adversity during the course of its development. He called for concerted effort to infuse the Macao community with positive energy and to help Macao overcome any difficulty.
Current efforts at carrying forward social development would also be clear strides toward building a better Macao for future generations, Mr Chui added.
This year would mark the 70th anniversary of the founding of the People's Republic of China, and the 20th anniversary of the establishment of the Macao Special Administrative Region.
At a time of such significance, Macao would apply unremitting effort to ensure the successful implementation of the "One country, two systems" principle, and to integrate further into overall national development, Mr Chui stated in his speech.
Mr Chui said the Lunar New Year, also known as the Spring Festival, was the most important time in Chinese culture, adding all should – where feasible – take some time to share the joy and goodwill of the festival not only with their families but also with people in need.
The Chief Executive extended his sincere gratitude to all those workers – in the private and public sectors – involved in keeping essential services operating during the holidays.
On behalf of the Government, the Chief Executive wished the whole community a happy, healthy and prosperous Year of the Pig.
View gallery
---
---