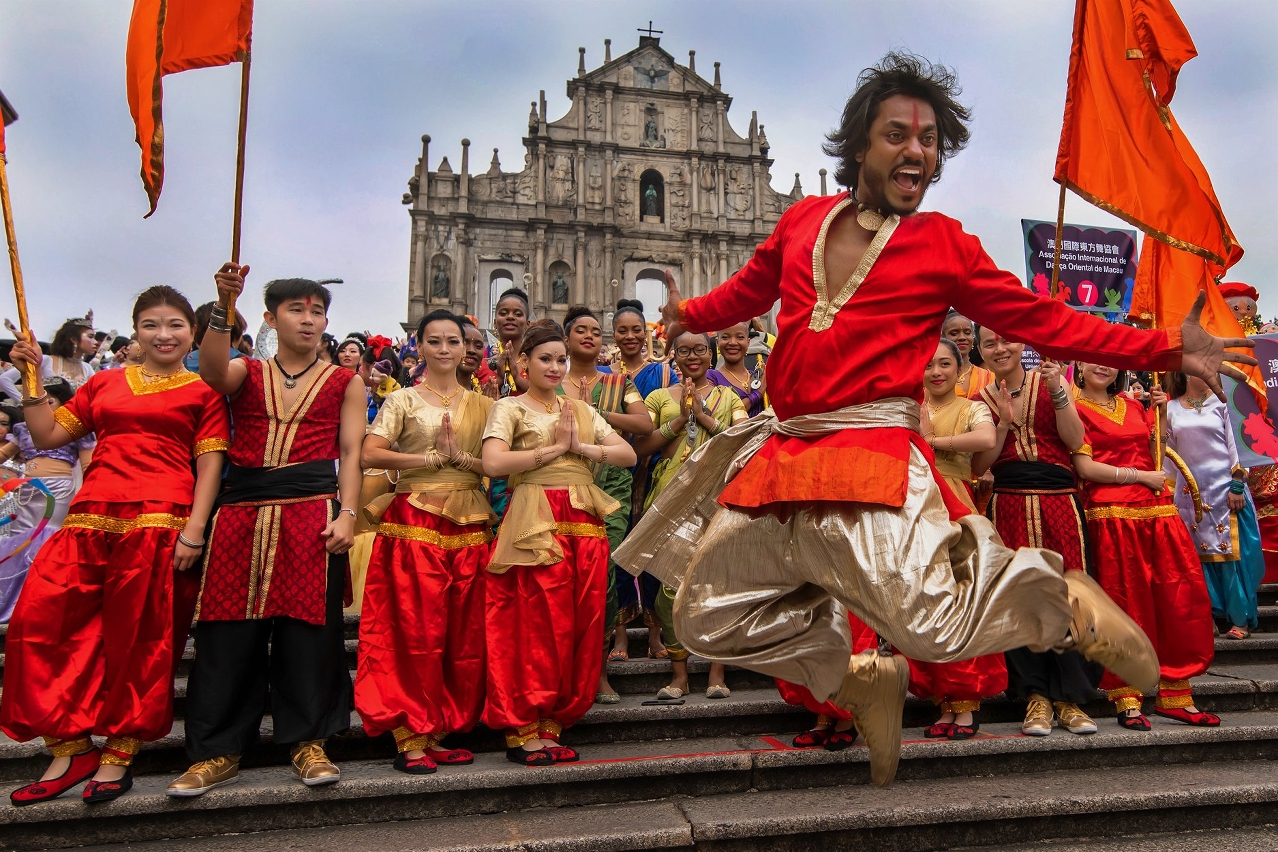 2019 Macao International Parade calls for submission of proposals by local arts groups
Organised by the Cultural Affairs Bureau (IC, from the Portuguese acronym), the 2019 Macao International Parade, in celebration of the 20th anniversary of Macao's Handover to China, will be held on 8 December (Sunday) from 3pm to 7pm. IC is now inviting all local associations, schools, institutes and organisations registered at the Macao Identification Service Bureau to join the event by submitting performance proposals.
This year's Parade is themed on the cultures of the countries and regions along the Belt and Road Initiative, which covers the historical Silk Road and Maritime Silk Road, passing through Central Asia, Northern Asia, Western Asia, the Indian Ocean and the Mediterranean Sea, among other regions. The route has a profound culture and historical background, encouraging artists to develop their creativity, broadening their international cultural horizons and promoting "Love, Peace and Cultural Integration".
The Parade provides Macao arts groups an annual performance platform in order to amplify their creativity and showcase their creative talent, while propelling the diverse development of the local cultural industries and creating an opportunity for the groups to interact with performing groups from different parts of the world. The parade route this year is basically the same as last year, starting at the Ruins of St. Paul's and finishing at Sai Van Lake Square.
Participating groups may join the Parade as either a "Themed Parade Group" or as an "Artistic Parade Group"; the participating groups in the "Themed Parade Group" can refer to the list of the "One Belt, One Road" countries and regions, provided by the Cultural Affairs Bureau, to develop their own theme based on the culture or folklore from the countries and regions and present a performance in any kind of art forms, that does not exceed more than two minutes; while the "Artistic Parade Group" may give free play to their own artistic characteristics. Participants may also apply to join the "Art Promotion Mini Parade" and the "Community Art Program", to be held on the days prior to the Parade, bringing different forms of culture and arts to local communities.
To further boost the participants' engagement level, a range of different prizes will be awarded this year again, including the Outstanding Theme Award, Best Costume Award, Most Creative Award, Most Energetic Award, Parade King Award, Parade Queen Award, Most Popular Award and this year's new award, the Parade Best Performance Award.
Interested local arts groups should submit their programme proposals and all related information to IC's Division of Recreational Activities (Room A, 11/F, Nam Tung Commercial Building, No. 517, Avenida da Praia Grande) from 2 to 8 September, from 10am to 6pm, indicating the following on the envelope: "2019 Macao International Parade – Submission of Proposal by Local Arts Group". More information about the application can be obtained and downloaded on IC's website at www.icm.gov.mo.
View gallery