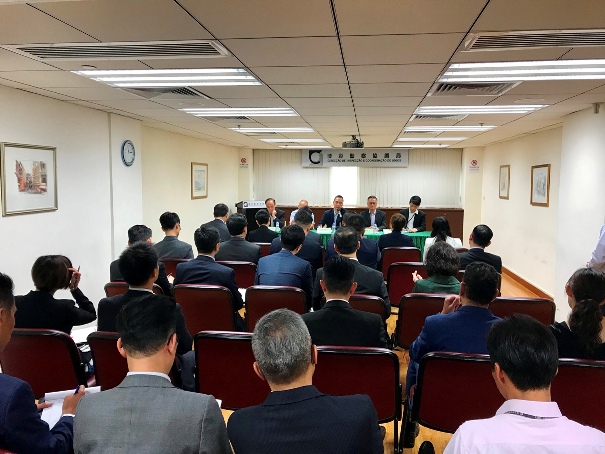 The Gaming Inspection and Coordination Bureau and the Judiciary Police hold a briefing with representatives of the six gaming operators regarding procedures for a typhoon emergency.
The Gaming Inspection and Coordination Bureau and the city's six gaming operators recently held a drill in order to optimise ways of preparing and responding to emergencies that might arise during this summer's typhoon season.
The Government would continue to work closely with the gaming sector in taking every possible precautionary effort. This was in order to protect further the safety and rights of Macao citizens, visitors to the city, and employees within casino premises during any emergency caused by a typhoon.
The drill took place simultaneously in six casino properties and achieved the expected results. Aims of the exercise were for the Bureau's inspectors and casino workers to formulate a set of guidelines for proceeding in the event of emergency and review and if necessary enhance such guidelines.
The drill tested the communication procedures between casinos and Government departments; the gaming chip accounting procedures related to any suspension of casino operations that might be deemed necessary; and the resumption of gaming operations at live gaming tables.
In the same drill, the Bureau's personnel also used facilities – located within the Venetian Macao premises – of the police joint command centre for major casino emergencies, and tested relevant procedures for emergency situations.
View gallery