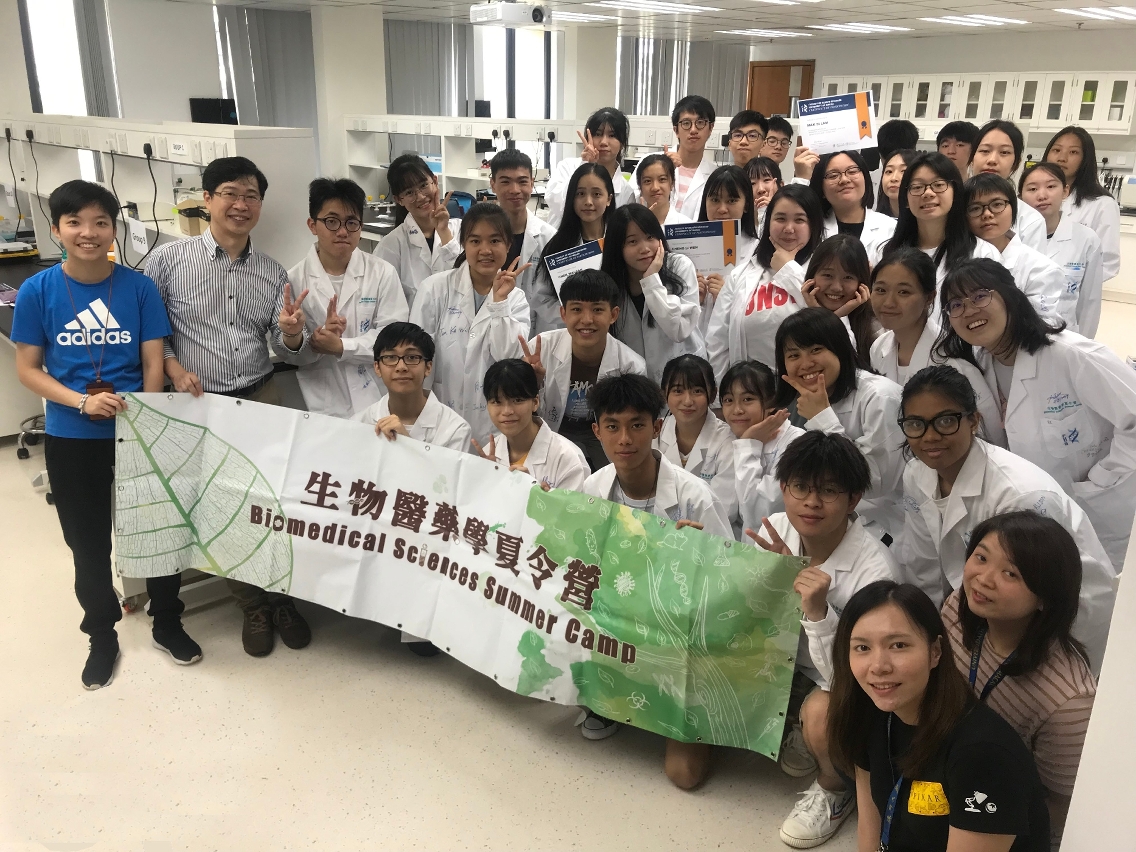 UM summer camp helps secondary school students explore biomedical technology
The Biomedical Sciences Summer Camp 2019, organised by the University of Macau (UM) Faculty of Health Sciences (FHS), attracted a total of 60 high school students from 30 local secondary schools. With the theme of 'Biological Detectives', the camp allowed students to explore the world of biomedical research and learn about various biomedical technologies through case investigation.
In the opening ceremony, Chuxia Deng, dean of the FHS, and Renhe Xu, associate dean of the FHS, warmly welcomed the participants. They encouraged the students to acquire new knowledge and foster their interests in biomedical sciences through the various activities in the camp. Associate Professor Terence Poon from the FHS told the students about the fundamental concepts, application scope, new technologies of biomedical sciences.
The summer camp included many different activities, including lectures, experiments, and exchange activities, to increase students' interest in biomedical research. Under the supervision of faculty members and students from the faculty, the participants attended thematic lectures and participated in different workshops related to biochemistry, bioinformatics, cell and molecular biology, genetics, and microbiology, in which they had the opportunity to conduct experiments and operate state-of-the-art equipment. During the camp, the instructors taught the students how to observe experiments and analyse the results. The students had lots of fun particularly, in the workshop 'Pipettman Usage Accuracy'. During the camp, the students lived on campus in the residential colleges, which provided them a chance to experience UM's campus life and learning environment.
Participating students said that they have acquired many different biomedical knowledge through interactive activities in the camp. They also had the chance not only to operate advanced equipment, but also acquire new knowledge through experiments. Many of them expressed hope to pursue a career in this field in the future. The camp was sponsored by the Macao Science and Technology Development Fund
View gallery