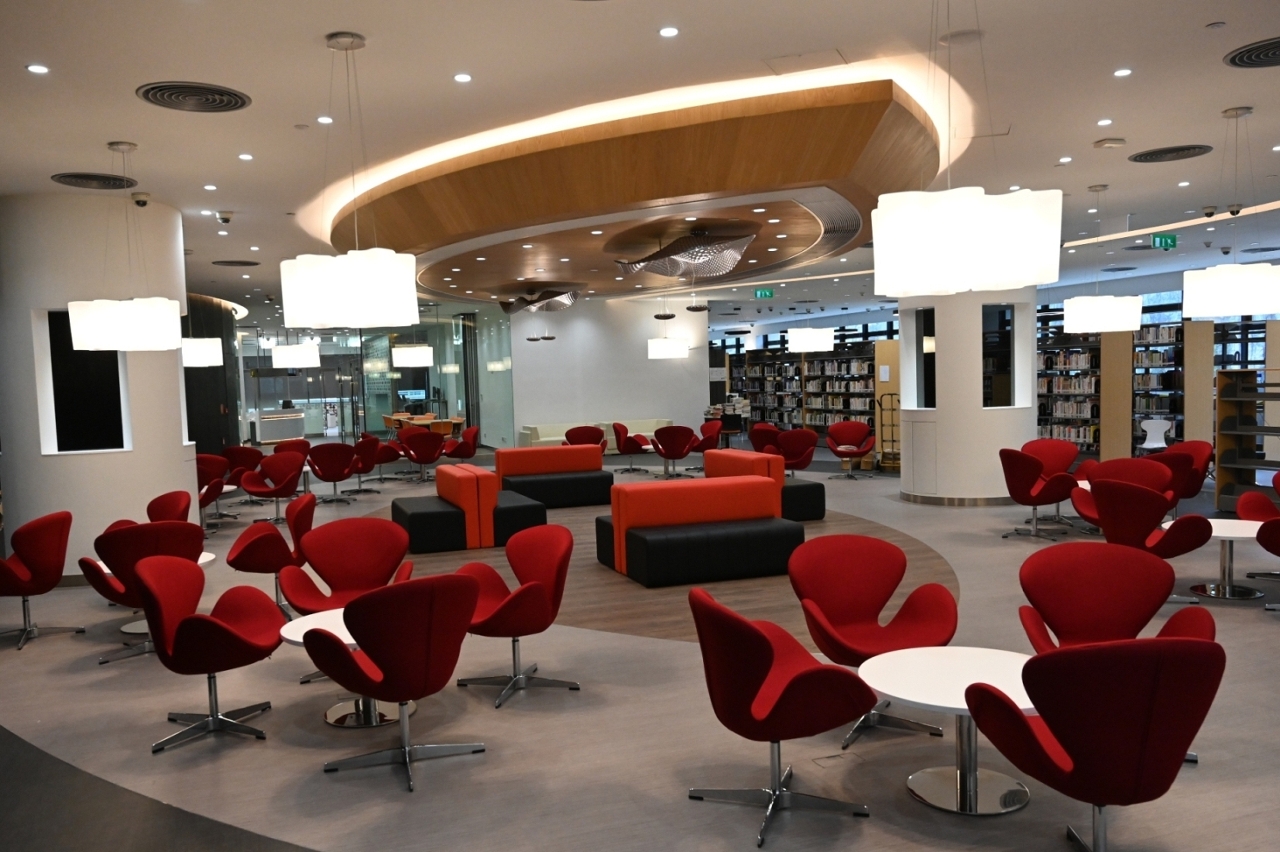 Seac Pai Van Library officially opens next week Actively promoting reading culture in the community
The Seac Pai Van Library, under the Macao Public Library of the Cultural Affairs Bureau, will be inaugurated on Tuesday, 24 September, at 10:30am, introducing the latest facilities and services of the library. The Library will officially open after the opening ceremony, providing residents quality reading experience and reading space.
The Cultural Affairs Bureau has been actively promoting reading habits in the city by establishing libraries in various districts for the public to access the reading facilities. The Seac Pai Van Library is one of the supporting facilities of Seac Pai Van Public Housing, providing services for all residents in the area. Located at Avenida de Vale das Borboletas, Complexo Comunitário de Seac Pai Van, 6.˚ andar, Coloane, the Library covers an area of 2,074 square meters and provides more than 300 reading seats with a maximum collections of 75,000 volumes. The Seac Pai Van Library provides quality and convenient reading experience and reading space, and it is an important public place for family activities in the district, as well as a social and cultural facility that integrates the functions of learning, leisure and social intercourse.
Featuring an extensive mountain view and an inner garden, the Seac Pai Van Library creates a casual and comfortable reading atmosphere through the introduction of natural light and the decoration of novel and simple furniture and lighting. In terms of spatial planning, the Library maintains the mobility and permeability of the space by reducing the rigid space division as much as possible. An open reading area with a decoration of circles and curved lines is specially set in the centre of the library as a buffer, offering a soft and relaxed reading atmosphere for readers.
The Seac Pai Van Library opens from 2pm to 12am on Mondays, from 8am to 12am from Tuesdays to Sundays (Only security guards and cleaning staff will be on duty from 8pm to 12am, and no library staff members are available; and is closed on from the 1st to the 3rd day of Chinese New Year, and at 2pm on Chinese New Year Eve.) For enquiries, please call IC through tel. 28567576 during office hours or visit the Macao Public Library's website at www.library.gov.mo.
View gallery