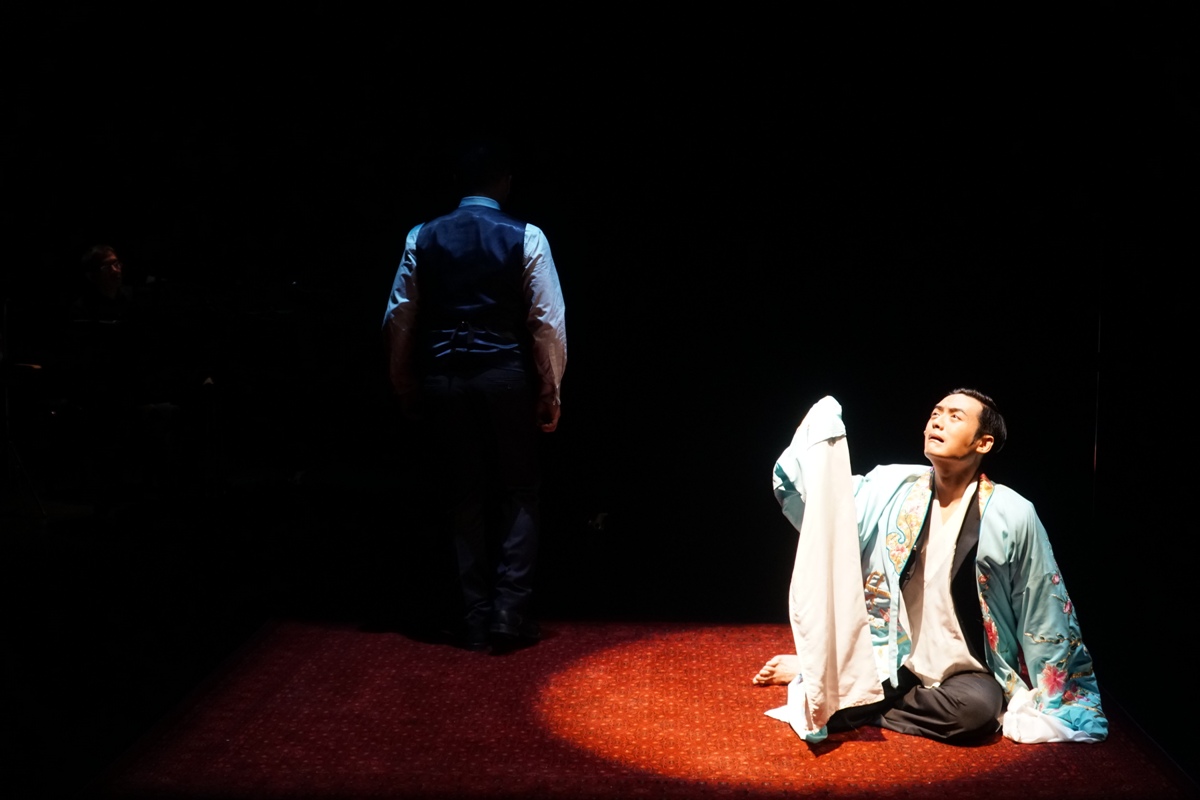 Mr. Shi and His Lover (Photo Credit: Erik Kuong)
Due to the overwhelming demand, the Macao Cultural Centre, under the auspices of the Cultural Affairs Bureau, is presenting additional dates for Mr. Shi and His Lover at the Small Auditorium.Having sold out on the first three days of ticket sales, the provocative musical drama will be staged in two more sessions scheduled for 3 p.m. and 8 p.m. on November 24.
Staged by Macao's prolific director Tam Chi Chun, this intriguing operatic recital raises complex questions about illusion and reality, perception and desire alluring the audience into a web of deceit and betrayal. Mr. Shi and His Lover dissects a true scandal that rocked the diplomatic realm in the 1960's when a French diplomat based in Beijing maintained a long love affair with a male opera performer, who turned out to be a spy. Written by playwright Wong Teng Chi and performed to the music composed by Njo Kong Kie, this new approach conveys M. Butterfly's classic story from a different perspective, inquiring the minds and memories of the two characters through seven vignettes. Performed in Mandarin with Chinese and English surtitles, the piece features local actor Jordan Cheng and Canadian Derek Kwan.
Co-produced by the Macao Experimental Theatre and Toronto's Music Picnic, Mr. Shi and His Lover will hit the stage in a total of four shows from 22 through to 24 of November. Tickets are already available at CCM's box office and Macao Ticketing Network outlets, subject to various discounts. For further information on promotional offers and ticketing, please visit www.ccm.gov.mo or call the credit card ticketing hotline on (853) 2840 0555.
View gallery