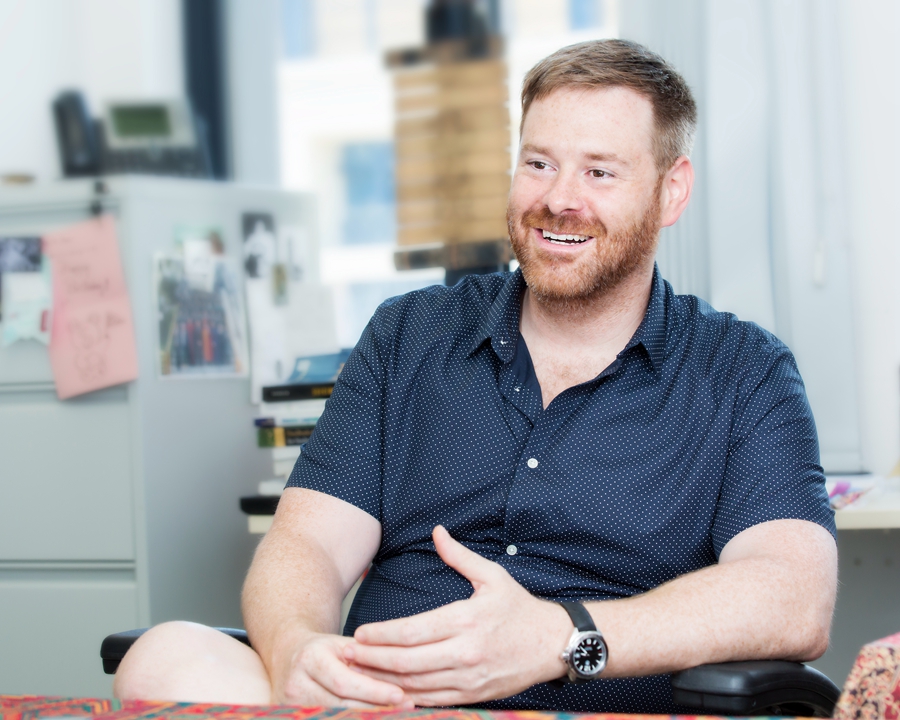 Brian Hall has been elected a fellow of the American Psychological Association.
Brian Hall, a professor in the Department of Psychology, Faculty of Social Sciences, University of Macau (UM), has been elected a fellow of the American Psychological Association (APA). Prof Hall is the only psychologist in Macao to have been elected an APA fellow. Currently, there are only ten APA fellows in the Greater China region. Among the more than 120,000 APA members around the world, fewer than 4 per cent are APA fellows.
Founded in 1892, the APA is the most authoritative academic association of psychology in the United States. Its mission is to advance the creation, communication, and application of psychological knowledge to benefit society and improve people's lives. In order to be elected an APA fellow, the candidate must be nominated by at least three current APA fellows to attest to the nominee's outstanding and unusual contributions to science and his or her international impact on the field or profession of psychology. The Division Fellows Committee, followed by the APA Fellows Committee, will then decide whether or not to endorse the nominee. After that, the APA's Board of Directors will have to endorse the application before the final vote by the APA Council of Representatives.
Prof Hall has spared no effort in promoting mental health research. He has published over 150 peer-reviewed papers and book chapters. He is the inaugural fellow in global mental health of the World Health Organisation. Currently, he is an international fellow of the Chinese Academy of Sciences and the Key State Laboratory in Mental Health (Beijing), and a visiting associate professor in the Department of Health, Behaviour, and Society at the Johns Hopkins Bloomberg School of Public Health. At UM, Dr Hall has developed courses in global public health and global mental health, and has established the Global and Community Mental Health Research Group with the aim of improving people's physical and mental health.
To learn more about the award please visit: https://www.apa.org/about/division/digest/share-members/initial-current-fellowsTo learn more about Prof Hall's research group, please visit www.um-gmh.com.
View gallery