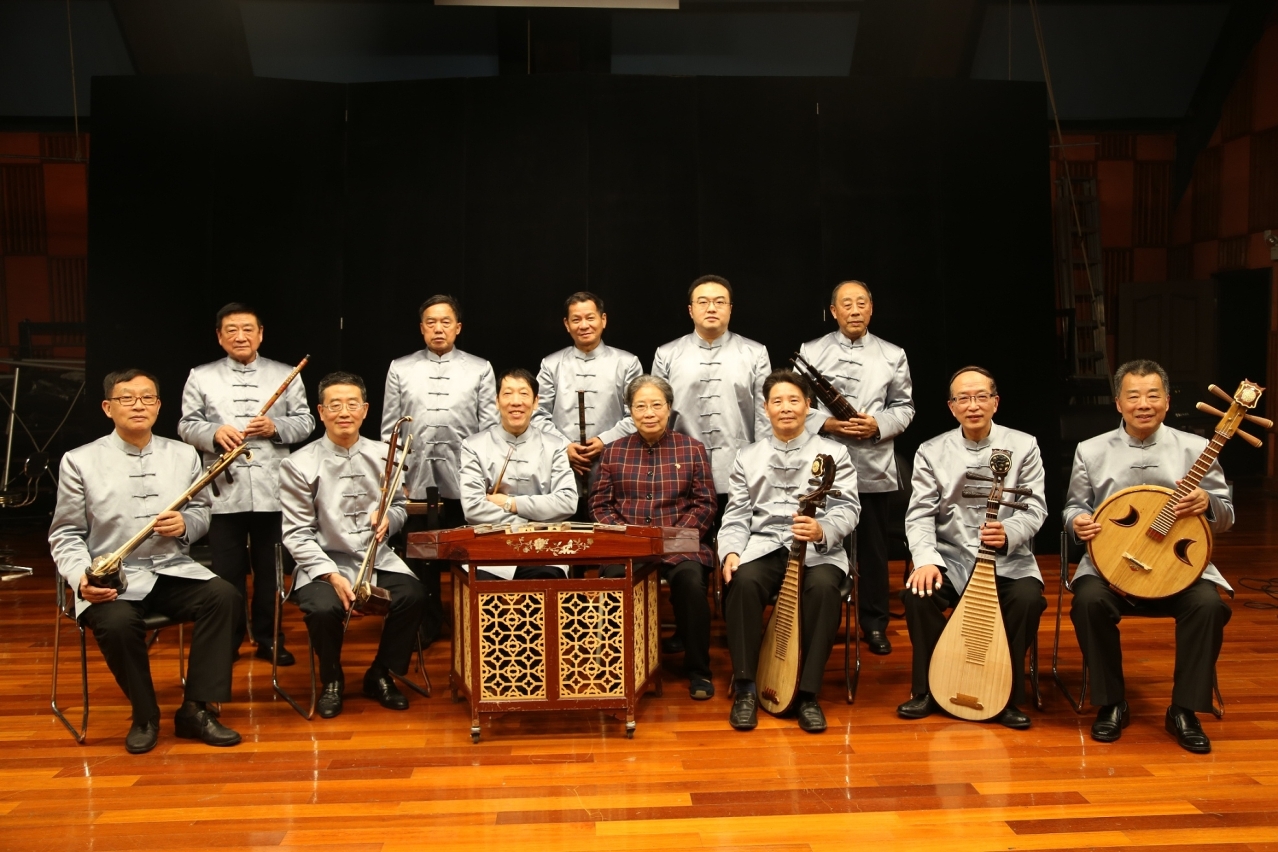 Melodies from Jiangnan
Organized by the Cultural Affairs Bureau, the 33rd Macao International Music Festival (MIMF), themed "The Instrumentalist", offers 17 programmes in a total of 22 excellent performances, featuring outstanding works of Chinese and Western music. The MIMF presents the concert "Melodies from Jiangnan" from 18 to 20 October at the Mandarin's House, and the concert "Bravo Macao!" on 19 October, at the Dom Pedro V Theatre, both World Heritage sites, combining music and historical architecture and allowing music aficionados to enjoy the enchanting music at world heritage sites. The concert "The Vienna Philharmonic", originally scheduled to be held at the University of Macau Library Plaza on 21 and 22 October, at 8pm, will be transferred to the Macao Cultural Centre Grand Auditorium.
The concert "Bravo Macao!" offers local young rising music stars a platform to showcase their talents and artistic achievements. In this performance, two young Chinese instrumentalists will jointly present the unique charm of the guzheng and erhu: Choi Hio Lam, who has won several competitions and has held a solo recital, and Fang Teng, who has participated in many performances with the Macao Chinese Orchestra, the China Broadcasting Chinese Orchestra and the China Ethnic Song and Dance Ensemble. The Shanghai Traditional Music Society will present several masterpieces featuring the national intangible cultural heritage "Jiangnan Sizhu' for three consecutive nights at the Mandarin's House, one of Macao's World Heritage sites, showcasing the essence of Jiangnan music. The female African kora virtuoso Sona Jobarteh will stage various traditional African tunes in the concert Manding Griot to be held on 20 October at the Macao Cultural Centre Small Auditorium.
The concerts by the acclaimed Vienna Philharmonic, hailed as "Viennese Sound", originally scheduled to be held at the University of Macau Library Plaza, will be transferred to the Macao Cultural Centre Grand Auditorium. Members of the public who acquired tickets for the concerts may use them and enter the auditorium from 7pm onwards. Seating will not be assigned and is available on a first-come, first-served basis. Ticket holders can alternatively request ticket refund at the Macau Ticketing Network outlets from 17 to 31 October 2019. In the concert, the Orchestra will perform the Symphony No. 9 in E minor "From the New World", Op. 95 by A. Dvořák,and the virtuosic Piano Concerto No. 3 in D minor, Op. 30 by S. Rachmaninoff, in cooperation with celebrated pianist Yuja Wang. Limited tickets are still available for the concerts "Melodies from Jiangnan" and "Bravo Macao!". Interested parties are advised to purchase the tickets as soon as possible.
The Cultural Affairs Bureau has launched "The Charm of Musical Instruments" prize game from today to 30 October on the MIMF website. All residents can participate and stand a chance to win fabulous prizes. For more information, please visit the Festival's website at www.icm.gov.mo/fimm and the MIMF's page on Facebook. 24-hour ticketing hotline: 2855 5555; ticketing website: www.macauticket.com.
View gallery