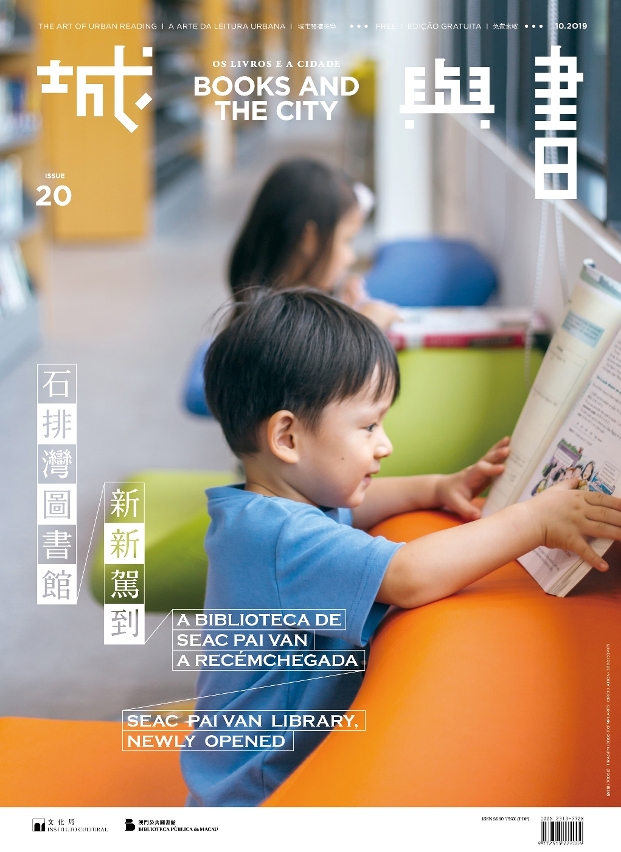 Macao Public Library launches the 20th issue of Books and the City
The Macao Public Library of the Cultural Affairs Bureau launches the 20th issue of Books and the City, now available to the public. In October, a new branch library of the Macao Public Library, Seac Pai Van Library, officially opened. This issue introduces readers to how the library serves as a space for social interaction in the neighbourhood, connecting with individuals and the society as a whole.
In this issue, the columns "Library Portrait" and "Library Wonder Why" feature an interview with library staff, who explain the rules of the inter-library return service, while "Library Handbook" introduces the newly-launched "library card self-application service". In the column "Author's Say", Hio Ieong Che, instructor of the Department of Communication at the University of Macau, shares the stories behind her new book Discipline and Desire: The Dark History of the Relationship between Human Beings and Animals. The column "New Launch" introduces a rich variety of new arrivals, including books, movies, music and magazines. This issue also offers ten brief yet insightful book reviews in Chinese, Portuguese and English.
A total of 3,000 copies of Books and the City are available free of charge at all branch libraries under the Cultural Affairs Bureau, tertiary education institutions, Tap Seac Gallery and several bookstores as well as cultural and art spaces in Macao. The past nineteen issues are also accessible online at the Macao Public Library website at www.library.gov.mo.
View gallery