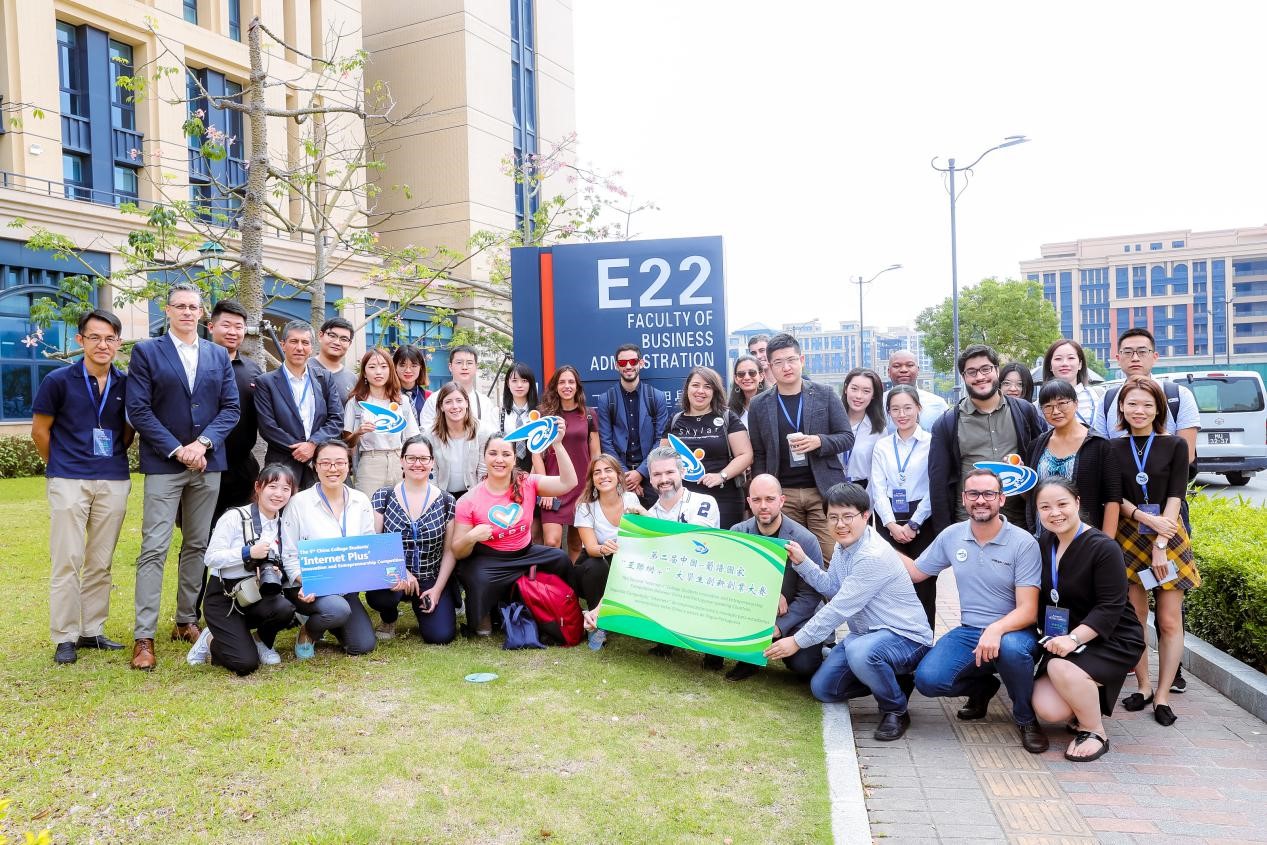 Participants in the 'internet+' innovation and entrepreneurship competition
The Second 'Internet+' Innovation and Entrepreneurship Competition for University Students from China and Portuguese-speaking Countries was held at the University of Macau (UM) recently. The project of a Brazilian team from Universidade Cruzeiro do Sul, 'key2enable', won the Gold Award, while the project of a Portuguese team from University of Aveiro, 'YouClap', won a Silver Award. A Chinese team from Fudan University also won a Silver Award for their project, a big data platform for inspection of medical institutions for market access and compliance.
A total of 12 teams from China and Portuguese-speaking countries advanced to the final after winning the preliminaries in their respective countries and regions. The project of the Brazilian team, 'key2enable', is a multipurpose keyboard designed for children with developmental disabilities.
The competition was recognised by China's Ministry of Education and provided a platform for cooperation and communication between China and Portuguese-speaking countries. It was organised by Shanghai HeYi Information Technology Services Co.,Ltd, and supported by the Business Research and Training Centre (BRTC) and the Master of Business Administration programme's team from UM's Faculty of Business Administration and Macao Trade and Investment Promotion Institute. It reinforced Macao's role as a platform for educational, commercial and cultural exchange between China and Portuguese-speaking countries.
View gallery