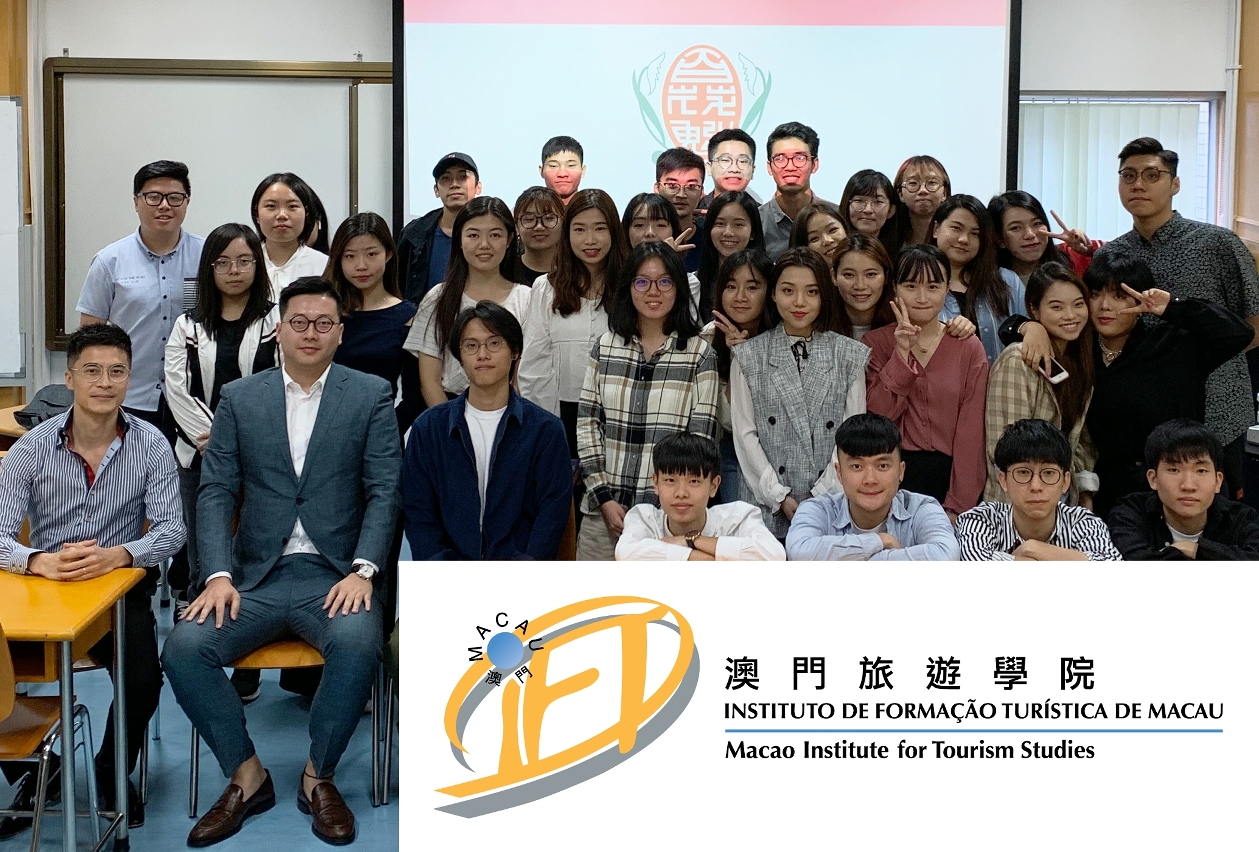 Students group photo after project presentation
Year 4 students from the Macao Institute for Tourism Studies supported Aphelion Media Limited on a project to help Tong Iec Pak Fa Fui, a company that specialises in preserve fruits, soya sauce and vinegar. The project aims to develop ideas for new product development and to rejuvenate its hundred-and-sixteen years old brand. This project belongs to a government scheme initiated by the Economics Bureau to help established old brands to enhance their competitiveness.
In order to provide students with additional space and resources to support their work, a newly opened co-working space called the Hub-Macau offered students free accessibility to their facilities until the end of the project. This project is led by Dr. Fernando Lourenço to enhance students learning at the Macao Institute for Tourism Studies with interesting and industry related projects.
Students' effort led to a range of fruitful outcomes such as simple modifications of the existing packing, product refinement, new product development and ideas for marketing campaigns. James Luo from Aphelion Media Limited acknowledges that Tong Iec Pak Fa Fui has great potential to become a global brand due to the quality of its products and its heritage. The ideas generated by IFTM students triggered many new directions to be considered for the future.
Towards the end of the project, a number of students had been approached by James Luo to discuss future career opportunities at Aphelion Media Limited. This project in summary, offers fantastic learning opportunities for students, supports the local industry as well as enhances the career prospects of students.
View gallery