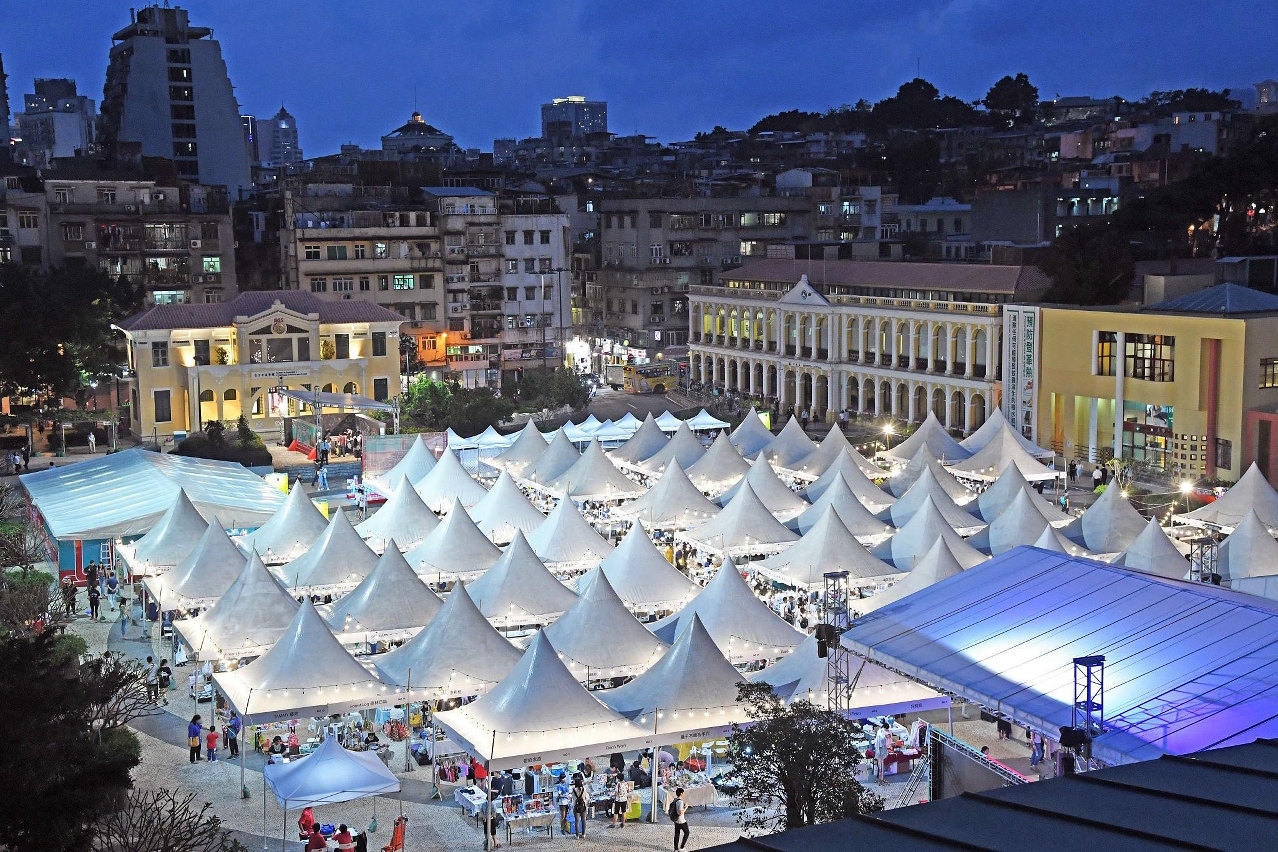 Tap Siac Craft Market kicks off this Friday
Organized by the Cultural Affairs Bureau (IC, from its Portuguese acronym), the Tap Siac Craft Market will be held at Tap Siac Square for two consecutive weekends from 15 to 17 November and from 22 to 24 November 2019. The opening ceremony will be held at 6pm on 15 November. All are welcome to participate and enjoy the creative atmosphere this autumn.
The Tap Siac Craft Market features a total of over 220 booths from Mainland China, Hong Kong, Macao, Taiwan, Japan, Singapore, Malaysia and the Philippines, displaying and selling a host of distinctive cultural and creative products. The Craft Market will host 37 music performances by singer-songwriters from Mainland China, Macao, Hong Kong and Taiwan; a session dedicated to Macao original songs will be specially staged during the event, in which selected candidates from IC's "Subsidy Programme for the Production of Original Song Albums" over the past years are invited to perform their original songs. 2Real, a renowned rap singer from Mainland China, was invited to perform in the opening ceremony, bringing a number of his recent songs. Furthermore, a total of 41 creative handicrafts workshops instructed by artists from different places will be offered to the public, allowing the participants to experience the fun of handicrafts.
The Tap Siac Craft Market will be open from 5pm to 10pm on Fridays and from 3pm to 10pm on Saturdays and Sundays. For more information, please visit the "Tap Siac Craft Market" website (www.craftmarket.gov.mo), the "Macao Craft Market" page on Facebook (www.facebook.com/MacaoCraftMarket) or the IC website (www.icm.gov.mo). For enquiries, please contact Ms. Zhou, staff member of IC, through tel. no. (853) 8399 6289 during office hours.
View gallery