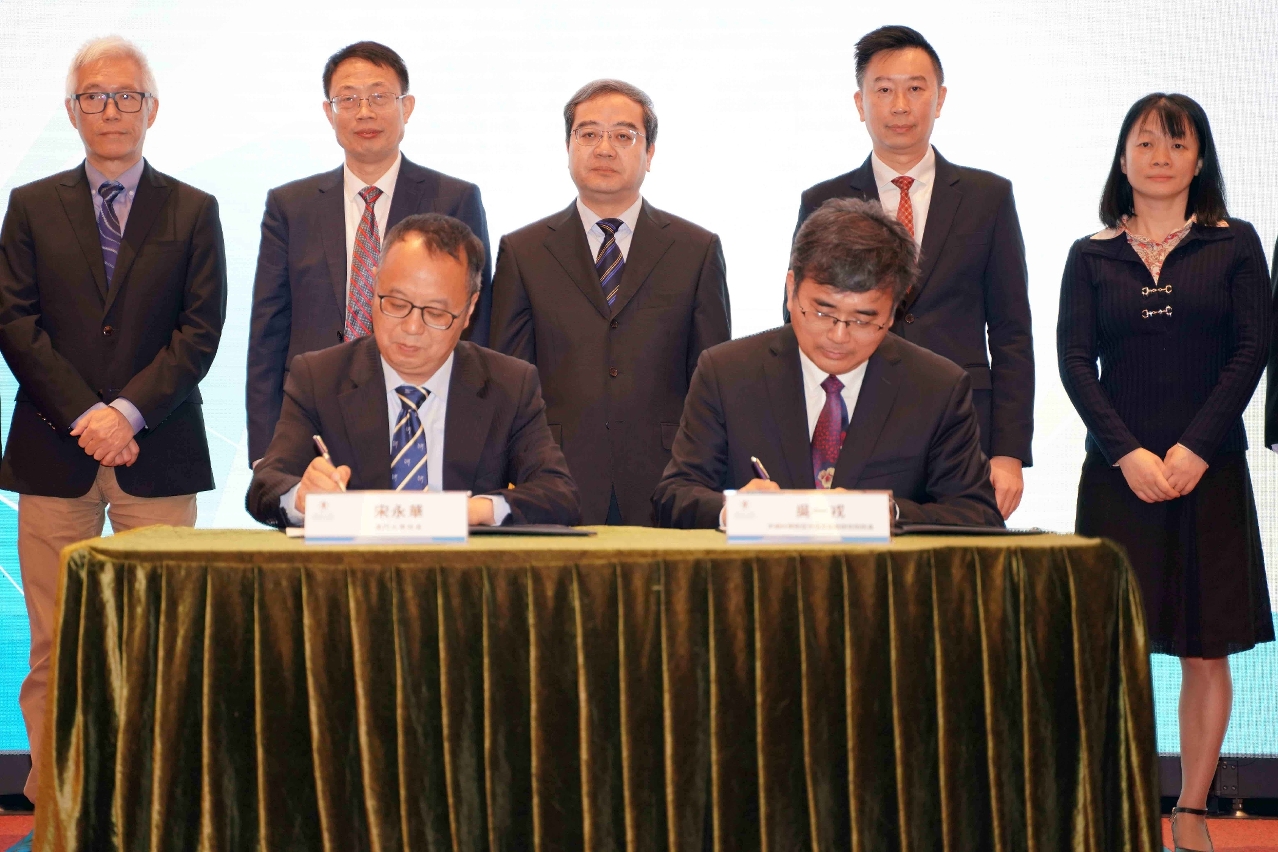 UM and Aerospace Information Research Institute of the Chinese Academy of Sciences sign a collaboration agreement on the establishment of a joint lab of aerospace information
The University of Macau (UM) today (9 January) held an inauguration ceremony for the Joint Laboratory of Aerospace Information, jointly established by UM and the Aerospace Information Research Institute (AIR) of the Chinese Academy of Sciences (CAS). The lab aims to integrate the resources of both institutions to carry out innovative research in satellite payload for remote sensing and the applications of aerospace information.
Yonghua Song, rector of UM, and Wu Yirong, president of the AIR, signed a collaboration agreement on behalf of both institutions. According to Song, over the past two decades since Macao's return to China, UM has received great support from the central government in the establishment of state key laboratories and research centers as well as in industry-academia collaboration. The relevant research fields have been highly recognised by the central and Macao SAR governments. He hopes that this joint lab will further advance scientific research and the training of professionals on both sides. Wu hopes that this collaboration opportunity will encourage more young professionals to devote themselves to the related research fields.
After the ceremony, Wu gave a lecture as part of the University Lecture Series, titled 'Aerospace Information: A Natural Big Data Spatiotemporal Framework'. During the talk, he discussed what constitutes aerospace information and the latest technologies in the field. He focused on the concept of aerospace information as a big data carrier, the related technologies, and their industrial applications. The talk attracted many faculty members and students.
View gallery